Just a list of really amazing and inspirational women at Exeter
Happy International Women's Day, babes, we love you all
There are questionable things going on in the world  at the moment and as has been the case throughout history, women never fare well when the chips are down. Despite Trump's tantrums in America and crazy abortion laws in Ireland, one good thing remains in the world: women are still awesome.
As we celebrate International Women's Day, The Tab Exeter invites you to forget the shit you've got to put up with and the creepy guy who whistled at you as you walked out of your house this morning and instead, celebrate the incredible women our university has to offer.
Here is just a snapshot – trust us, this list could have been a mile long – of the amazing galdem at the University of Exeter.
Babes, we love you.
Elizabeth Matthews
PHD physics student, Elizabeth knows all about empowering women. She's practically made a job out of it in her free time.
This is why one anonymous gal pal put her name forward: "Elizabeth was vital in coordinating the national student space conference which was held in Exeter last weekend and was a huge success. She is a part of space Exe/UKSEDS outreach which aims to promote physics and space to children and others. Also, she is a great role model for women in CEMPS and wants to create a project to promote women in science, especially physics, and create a network for them."
Alice hall
Third year student, Alice, juggles her studies alongside being president of the History Society and fundraising for charity. She also volunteers her time to work on the Welcome Team in freshers' week.
This is what her fan had to say: "She's a mother hen, she's bubbly, always smiling and never stopping. I don't know how she does it all but she's bloody inspirational!"
Becca Hanley
Mathematics student, Becca, seems to find time in the day to do a degree, have friends, volunteer, and run a successful campaign to be a SABB in September. She's an advocate for developing support structures within societies and building supportive communities for all. She will take over from Tristan Gatward as VP Activities next year.
Amelia Smith
Law student Amelia is all about making a difference. Whether it's giving up her summer to teach impoverished children English, maths and sports or giving legal advice to prisoners, she's a pretty selfless gal. Described by her friend as a "badass law students with shit loads of experience", Amelia hopes to become a barrister and is running to be probono officer. "She is generally a fab person" says our fangirl source.
Hope Hughes
Hope Hughes was mentioned a multitude of times in the process of researching this article, during which time she was described as "absolutely hilarious", "an all round good egg" and "super intelligent." She's president of Mind Your Head society, is the events manager for  RAG  (ran jailbreak for 2 years in a row plus pub quizzes etc), ran for SABB this year, is ex-FemSoc committee, and somehow manages to study history and politics. Question: how does she do it? (Editorial note: she also has a cracking barnet)
Charlie Morrison
Charlie Morrison runs Exeter's Provide a Pad scheme in the city which pretty much does what it says on the tin. After taking over the project last year, she also works as a student ambassador for the guild.  She was editor of Pearshaped last year, graduated with a degree in English and then started her MA at Exeter. What's more, according to her sources she's a total babe.
Hannah Taylor
Described an" extremely supportive president" by everyone at Exetunes, Hannah Taylor is a big name when it comes to the creative arts on campus.  When The Tab quizzed those that know her, they had nothing but praise for the music loving student.
Bry Loveless
When (successfully) running to be VP Education this term, Bryony Loveless was described as "hardworking, loving and all in all a wonderful person who is devoted to the people around her and to the University of Exeter!" Bryony, maybe you should change your surname, hun? Everyone thinks you're pretty lovely.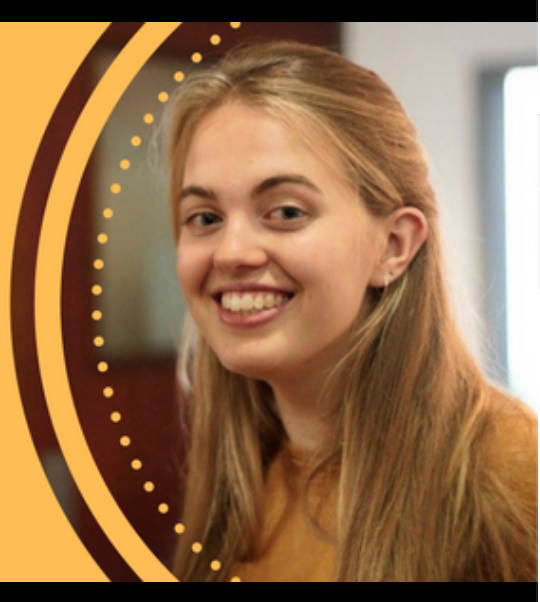 Charlotte Goosey
When it comes to lax in Exeter, it seems that third year English student, Charlotte Goosey is your girl. Described as " just all round incred" by our source, the lax beginners coach has completely turned the team around whilst organising a string of matches and sustaining her exemplary grades. "She does everything under the sun" was the general consensus.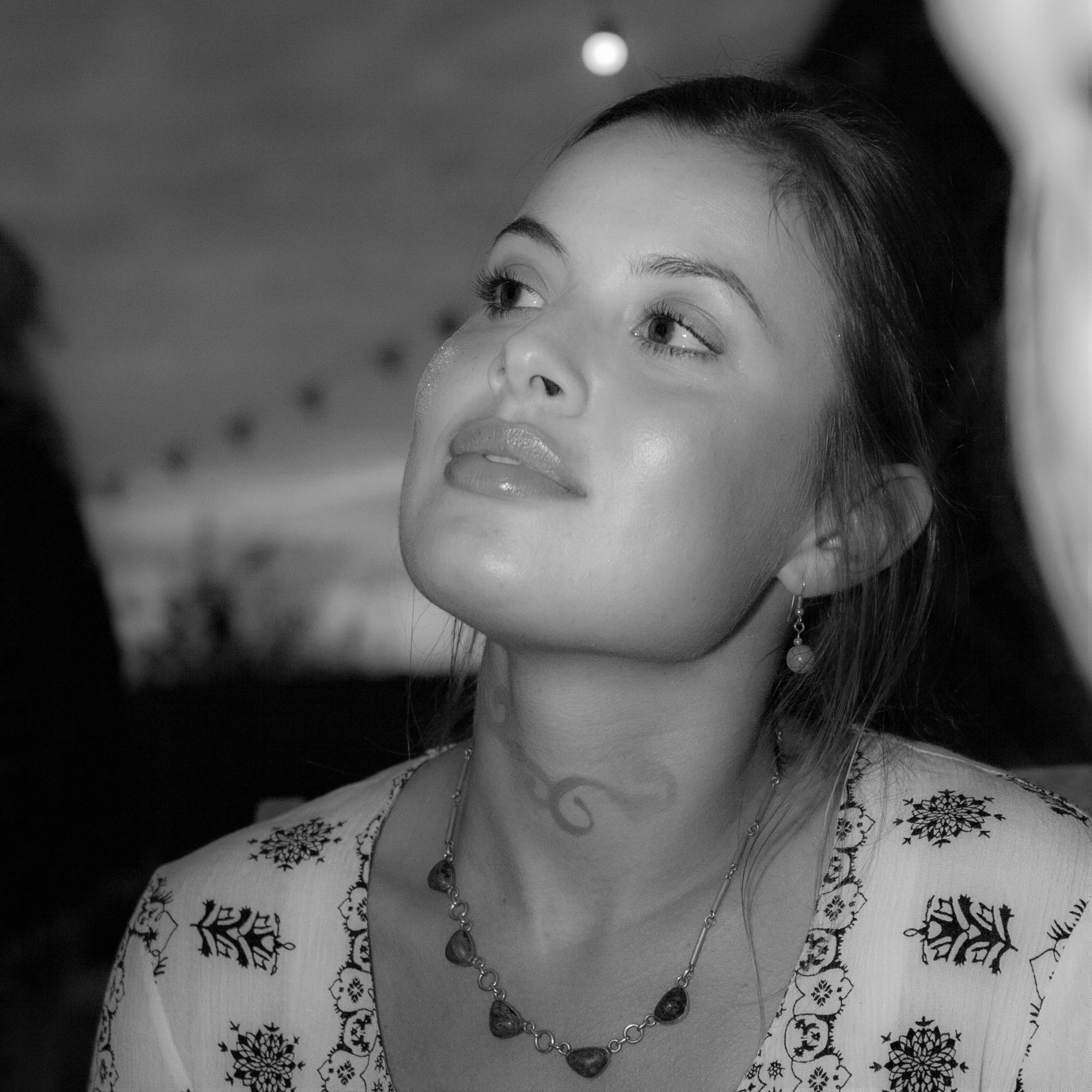 Aida Mugabo
When Aida was suggested for our list she was described as "just an all round phenomenal woman" by our source. As a prolific voice at Exeter, Aida is regularly spotted raising money and awareness for humanitarian issues that touch us all. In 2016 she was part of the Exeter Charity Week team that raised over £7, 000 for causes in areas such as Syria and Palestine . As if she doesn't do enough, she is also a member of FemSoc and contributes to their open mic nights.
Jessica Pollard
Economics student, Jess, is the president of RAG at Exeter. Need we say more? This hard working and committed third year student runs one of Exeter's biggest societies alongside PPE student, Peter Gillibrand, and the exceptional RAG team. The recent Jailbreak project raised over £13, 000. Hats off to you, chica, you're a dream.
Anam Shaikh
Third year law student, Anam was described by our source as "mega positive" with "a huge energy." As a fundraiser for the RNLI and a student ambassador, friends of the super busy Anam have said she can always manage to find the time to put a smile on your face and is forever doing things for others. We have a question for you, Anam, how do you find the time to keep your hair in such shiny conditions? Answers on a postcard, please, help a gal out.
Katie Russell
Third year student, Katie, is a superstar according to her friends. This multitalented polyglot studies French alongside her literature degree and still finds time to be the president of the hugely successful Her Campus society in Exeter. Despite her huge commitments "she's still the most amazing friend in the world" says our source. Kudos to you, Katie, you're a good'un, fair play.
Grace Frain
President of Exeter STAR (student action for refugees) Grace Frain was described as exactly that, a star. Campaigning for human rights and equality, she works alongside Amnesty to raise awareness and make a difference. Grace runs charity races for STAR and is frequently seen spreading the society's message on campus and around Exeter city centre. After doing our research, The Tab can also confirm she has some serious sass and we love it.
Susannah Keogh
Third year politics student, Susannah Keogh knows a story when she sees one. As one of the biggest names behind Exeter's Exeposé newspaper, this student journalist has covered a string of events at the university during her time as print news editor. Susannah recently spoke on BBC Cornwall after leading the coverage of anti-semitism at the University of Exeter. Despite her incredible commitments, she also finds time to blog and write poetry. Stellar stuff from S.
Hannah Butler
Alongside Susannah at Exeposé is Hannah Butler. The English and German student is a member of FemSoc and is an editor for Kompas. If you're a frequent reader of Exeposé, the chances are that you've read something by Hannah and the brilliant team she leads.  (p.s if you're reading Hannah, we have a crush on your hair too.)
Rosie Thomas
Nothing but praise was given for third year drama student, Rosie Thomas. Following her success as the co-director of Made in Dagenham with the equally fabulous Ella Nokes, Rosie was described by our source as "a creative genius those extracurricular has gone mad."  She is also a supportive member of Theatre With Teeth and hopes in the future to work with children when she graduates.
Katie De Salis
Fourth year French student, Katie, became the head of Exeter's Body Soc after working in France as an English assistant on her year abroad. Under Katie's leadership Body Soc remains the biggest society in Exeter with classes in everything from yoga to circuits being organised by her and the team. Katie, on behalf of the women of Exeter, thank you for helping us burn our curly fries off. We salute you!
Kat Karamani
Kat Karamani apparently has more hours in the day than Beyoncé… After very little research it seems that this third year psychology students finds time to be friends with everyone, works as DVP welfare & diversity, managed to be elected as the SABB for next year, volunteers, studies, runs marathons, organises socials for Exeposé, manages to go to Arena, has a boyfriend, goes to church, plays ultimate frisbee and sleeps. HOW?
Ruby Jones & Amy Ralston
20-year-old English literature student, Ruby, is a lifestyle, beauty and disability blogger. She has Ehlers-Dalos Syndrome and fundraises tirelessly for charity whilst also aiming to raise awareness. Constant chronic pain and chronic fatigue are just two of many symptoms that are debilitating for her and many other sufferers of this disability. Earlier this year she raised £1,100 for EDS UK by doing a one mile sponsored swim. Amy is her best friend and together they raise funds for the charity. The pair did dry January this year and collected money by appearing at DSP. Together the incredible ladies collected £1,155.31 after going booze-free.
Katie Butcher
"Captain of lax 1s and all round superstar at everything sporty" was the sentence used to described Katie.  Having been captain for 2 years, the team made it to BUCS semi finals both years and today will play their semi  against Oxford. Under Katie's leadership, it is their biggest chance to make history and get into BUCS  final.
Wooooo! Go Team! Bleed green! (Am I the only one getting emotional?!)
<
Shades
After her incredible campaign for Guild president this term, English undergrad, Shraddha Chaudhary is now lovingly known as Shades around campus. With her infectious smile and incredibly creative campaign video,  this third year student managed to secure a victory and will take over as president from Toby in September.
Essie Dennis
When it comes to shredding light on tricky issues, there is nobody more honest and eloquent than English literature student, Essie. As a model and fashion blogger, this third year student is determined  to talk openly about body issues and mental health illnesses on social media, regularly posting honest pictures and stories of her own experiences. Our source described her as "a joy to be around" and "unbelievably inspiring".
Emily Thompson
History fresher, Emily, might not have had long to settle into uni life at Exeter but after just a term and a half she's certainly made her mark. Since arriving on the hallowed streets of EX4 she has worked as the assistant producer for the wildly successful Made in Dagenham and is now producing an original musical and a Shakespeare play in second term. Watch this space.