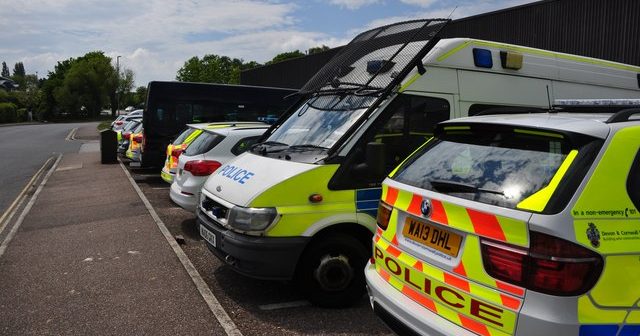 Two students sexually assaulted by 'male dressed as a food delivery driver' in Exeter
The first attack was in December 2016 and the second in the first week of February
University of Exeter students have been warned to be vigilant following two sex attacks in the city.
Since the start of term two individuals have been attacked in Exeter by a man dressed as a food delivery driver. The first attack was in December 2016 and the second in the first week of February.
Both victims in question were students and subject to sexual violence by a man pretending to deliver food. The attacks occurred at night in the city centre with the names of the students remaining unknown.
Following the events, the university issued a warning via email in which they reminded students to be vigilant at all times.
The email read:
'The local police have recently made us aware of two separate incidents involving female students being approached and sexually assaulted by a male dressed as a food delivery driver while they were walking home alone from Exeter city centre."
It went on to suggest students avoid walking home alone and stick to brightly lit areas. The student body in its entirety was sent the email with some suggesting it did little in the way to condemn the sexual violence in itself, instead simply suggesting methods of prevention.
Writing about the email on Exeter University Fem Soc Facebook page, one individual wrote: "Aside from some links to wellbeing, and phone numbers, there was no reiteration of victim innocence. Could've been a good link to the Guild's #NeverOK campaign."
Visiting University of Exeter main campus. 1st since graduating in '83. V plsd to c sexual harassment campgn #NeverOK @UniofExeter pic.twitter.com/AKmYe9RwpT

— Dr Kay Fuller (@KayFuller48) September 25, 2016
The suggestion was in reference to the campaign founded in 2014 by then Guild President, Rachel Gillies, in which Exeter students are encouraged to sign a pledge to take action against sexual violence. It also encourages students at Exeter to educate themselves about the topic. Current VP for Welfare and diversity, Alec James, continues to work on the campaign.
Since the email was sent out by Mike Shore-Nye on February the 8th, the Feminist Society have organised taster self-defence classes at the Lemon Grove. It was described as a session that "will be particularly useful for women, LGBTQ+ individuals and others who are vulnerable to harassment. "
The recent events fall exactly a year after The Tab asked Exeter students how safe they feel in the city. One female student said: "Now I don't walk home alone.  I always get one of the guts to walk me home even if it's only a 5 minute journey.  One of my friends got followed home to her front door. I just don't trust anyone anymore. There is really no point taking the risk."