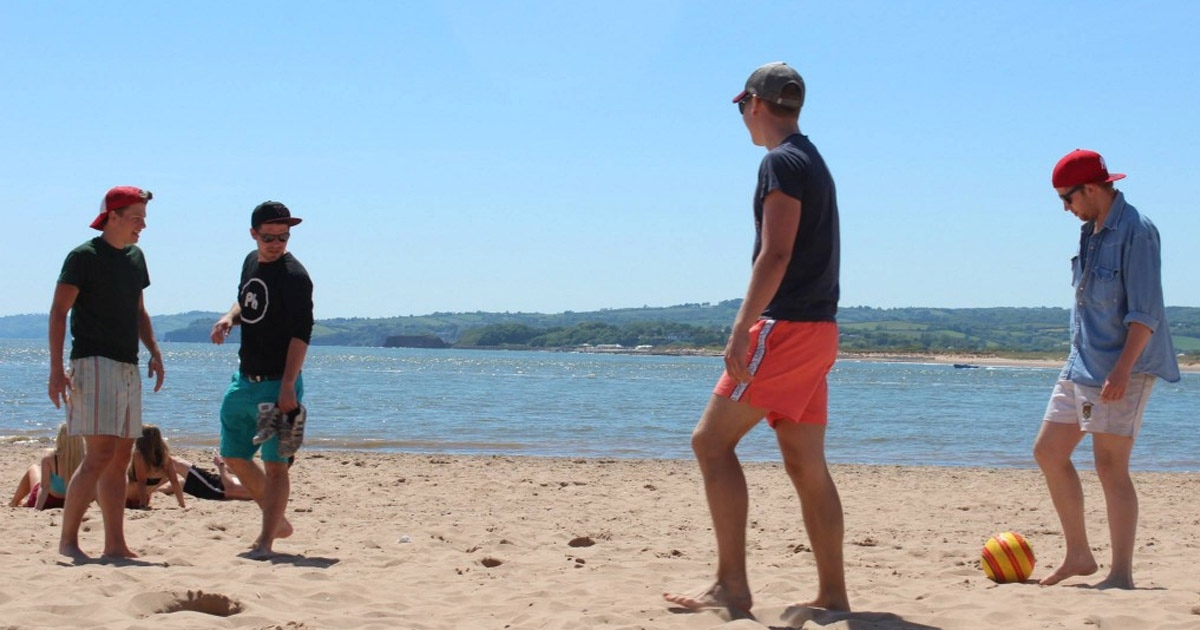 Summer vibes: Devon's best beaches and how to get to them
beach
day out
Exeter
noad
Summer
sun
the tab
trips
Forget those "industry connections" in London, what you really need from uni is to be close to a stretch of sand and enough sun for a summer BBQ.
Whether you're looking for some peace to revise, desperately procrastinating or – congratulations on this one – celebrating an end to the hell which was exams, everyone is heading to the beach.
All of these beaches are on a direct train route from Exeter (running from either Central Station or Exeter St Davids).
Exmouth
It's the most popular beach for students to dash to at the slightest hint of sunshine.
A little walk from the train station, with plenty of food options and shops nearby.
A fun day out is guaranteed, but expect to see people from your halls, your seminars, as well as the one drunken mistake from Arena. If you can get over it, Exmouth is the one.
Train: £2.80, 33-41mins (including walk from the station)

Teignmouth
An adorable little village with cute shops. Perfect for lazily wandering around before taking a stroll along the walkway adjacent to the sea. Quiet and picturesque, and the hometown of Muse.
Better for those who want a more quiet day out, or a couple who want to spend some Quality Time together in the sun.
Train: £2.80, 20-30mins
Dawlish Warren
Underrated. At only a 20 minute train ride, it takes five minutes to walk from the station to beautiful sandy beaches.
25 minutes and you could literally be walking down a beach, ice-cream in hand.
Train: £2.80 21-27mins
Torquay
It's worth the extra distance if you intend to spend a whole day having fun.
As well as good shops, Torquay is home to "Living Coasts" (Coastal Zoo and Aquarium) where you can visit penguins. If you plan ahead, you could even catch a play at Princess Theatre which is about 15 minutes walk from the station.
Train: £4.35, 37-50 mins
Go on, start making your miserable friends at uni up north jealous.