Varsity: profiling the stars
With Varsity just a few hours away, the players are psyhching themselves up for the biggest fixture in the South West's footballing calendar. Over 3,000 students are expected to pack […]
With Varsity just a few hours away, the players are psyhching themselves up for the biggest fixture in the South West's footballing calendar.
Over 3,000 students are expected to pack into St James's Park this evening in the fifth annual Town v Gown fixture.
Today, the Football Club has been tweeting insights into the lives of Exeter's elite athletes.
Here's what they have to say about some of the stars you'll see tonight:
Mike Dale EUAFC veteran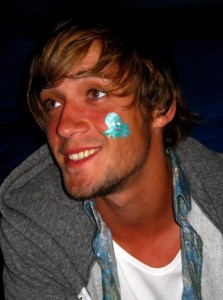 Now in his fourth year with the Green Machine, he's been around a while, but Mikey dazzles his opponents (and the ladies) with his flowing locks and winning smile.
Brad Miles club captain and midfield maestro
Spends his time bouncing around the middle of the park, aided by an abnormally large set of calves. He's the one with the headband waving at you as he sidles past you in the TP queue
Nathan Blackie nicknamed Blackie (who'd have thought) and plays up top
Blackie's a nippy striker and a lethal little finisher but keep out of his way at the TP afterparty. Give him half and chance and he'll hit the back of that net.
Oli Rossiter our very own Tab editor and solid centre-half
He's been outturned by trucks and gotten slower over the summer, but Rossy is a multi-tasking, multi-talented unit. Editing papers and winning headers aren't two things that many people can do at the same time.
Matthaus Marriot left-wing wizard
Has the dribbling ability of a sleepy toddler but manages a highly inconsistent rate of world class deliveries into the box
Varsity's only five hours away, but if you haven't got your ticket, never fear. It's a fiver on the door.
The squad for tonight is:
Goalkeepers Ash Wilson and Ryan Pardo
Defenders Nick Thompson, Jesse Wilson, Oli Rossiter, Andy Higgins, Lewis Aimson, Jim Micklem
Midfielders Magnus Assmundson, Matt Langley, Sam Hodge, Tay Marriott, Brad Miles, Josh Madden Mike Dale, Pete Beadle, Rob Fellingham
Strikers Nathan Blackie and Tom Lees
All proceeds are going towards the Adam Stansfield Foundation and Cardiomyopathy Association.