Pies, Pints and Party Games
Gravy, black pudding and Yorkshires? Meet the new Northern Soc.
Exeter has a fresh regional society this year that pays homage to everything great and unique about the Northern part of our country. We sent our culture editor Francesca Brasington along to find out more from the social sec James Littlefair and secretary Ellie Binks.
They assured us that as their slogan says, it's all gravy.
What is a Northerner?
[JL] Some would say that it only includes Lancashire, Yorkshire and the counties to the north , whilst others more generally include anything north of Birmingham. To many in Exeter, anything north of the Thames seems far off and northern.
[EB] In truth, it is more about your attitude. Northerners are friendly, jovial and like a good chuckle. It's also very rare to find one who doesn't like gravy.
What can this year's freshers expect from becoming a member?
[EB] Expect to experience Exeter from a northern point of view; finding the finest ales, the tastiest pies and chatting to people on buses. Activities will range from traditional games like hurling black and Yorkshire puddings, sampling Exeter's sporting scene and to the football for the visit of Accrington Stanley (who are they!?)
[JL] Also, when becoming a member, freshers will be assigned to the red or white rose teams which will come up later in 'War of the Roses' style activities and competitions (you do get to choose which team you join if you have a particular allegiance).
[EB] Expect to get competitive with the Welsh Society.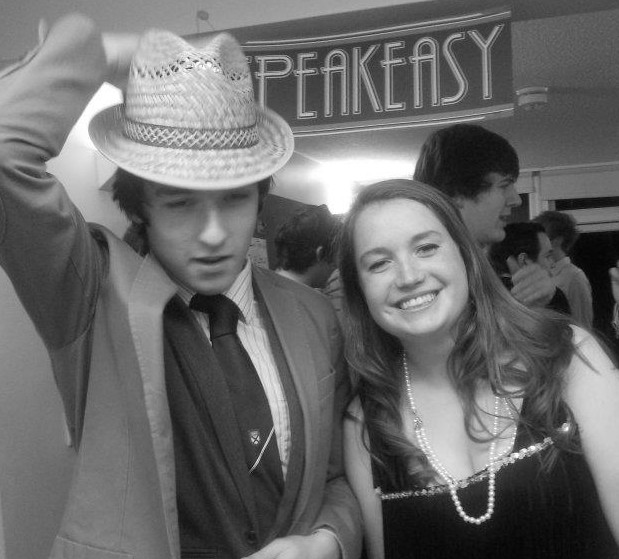 How was your first social?
[EB] A success! We called it 'The Crawl from the North' to symbolise the long journey everyone has taken to get to Exeter. It started at the Ram which is in fact, in the north of Exeter and headed down south towards the town centre ending up at Arena.
[JL] There were big flags and lots of silly games.
Are Southerners allowed to join?
[EB] Definitely. Anyone with a northern grandma or who just likes the North is more than welcome; the society is more a celebration of the North than solely a meeting place for us northern strays.