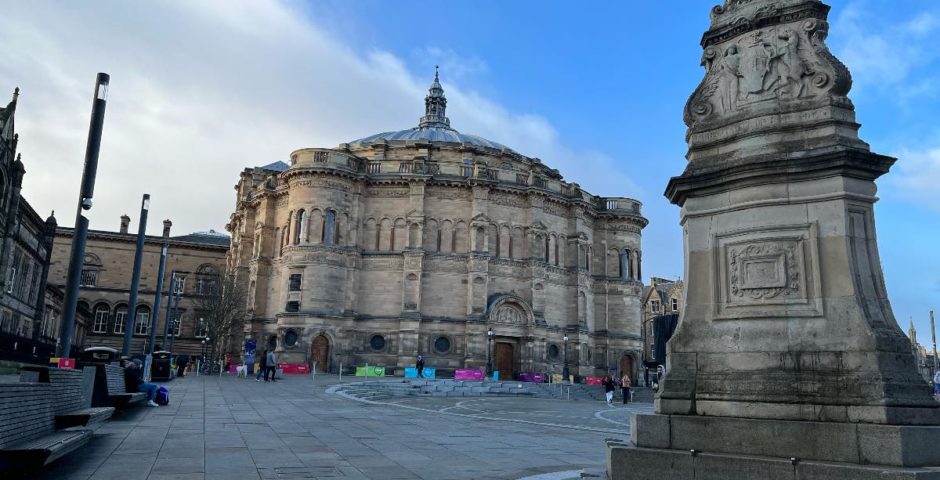 Edinburgh University has had 76 reported incidents of sexual misconduct since 2016
This makes it the Scottish university with the most reported incidents
Since 2016, there have been 76 reported incidents of sexual misconduct at Edinburgh University.
These 76 incidents are part of a total 394 incidents of sexual misconduct being reported at Scottish universities since the same year, according to freedom of information data obtained by the PA news agency.
This makes Edinburgh University the Scottish university with the highest number of sexual misconduct reports.
Edinburgh Uni was followed by St Andrews with 68 reported incidents, and Glasgow University with 60. Some universities declined to comment on the number of complaints they had received, including Heriot-Watt University who stated that they received under five reports a year compared to Edinburgh's average of 15, according to The Scotsman.
Some universities distinguished between accusations levelled at their staff versus their students, such as Glasgow University, who reported 13 instances of staff reporting sexual misconduct amongst colleagues, and Edinburgh Napier who said 16 per cent of their complaints were against staff members.
The total number of investigations and punishments resulting from confirmed reports is unknown due to inconsistency in university responses and desires to protect anonymity, but the number of certified expulsions as a result of these accusations is only 22, with five suspensions, 46 warnings, and two staff discharges.
That leaves 319 cases unaccounted for, and comes in the wake of claims of gaslighting against Edinburgh University and calls for change to the redressal system for sexual violence.
A spokesperson for Edinburgh University said: "The University does not tolerate sexual violence nor any form of abuse within its community and takes such reports very seriously. We continue to work closely across the University and with the Students' Association and Sports Union to develop strategies aimed at both preventing and responding to such forms of abuse.
"As part of this strategy, we encourage more students to disclose to the University that they are survivors of abuse and sexual violence, reduce incidences of sexual violence through education and culture change, and provide victim-centred support to survivors.
"We have established a Sexual Violence and Harassment Liaison team (known as The Equally Safe Team), who provide support for survivors of sexual violence and other forms of abuse, such as domestic abuse, as well as overseeing the  'Report & Support' platform.
"Any student who has experienced sexual harassment, violence or abuse can use the platform to either tell the University (anonymously) about what happened or report it, with their contact details, and seek confidential and specialist support. The site also provides further information, advice and guidance for survivors of sexual harassment, violence or abuse.
"We are working with a wide range of groups across Edinburgh to tackle sexual violence and other forms of abuse. We are part of the 'Fearless Edinburgh' partnership, which brings together Higher Educational establishments in Edinburgh, Police Scotland and a range of third sector support services.  We are also working with frontline support groups such as Edinburgh Rape Crisis Centre, and fund dedicated support for our student survivors through such specialist services.
"The University also offers free online 'Consent Matters' and 'Tackling Harassment' courses to highlight what informed sexual consent looks like, how all parties can respect and agree clear boundaries and ensure clear referral  pathways when there is any breach  in consent."
The Report and Support platform can be found here. 
Recommended related articles by this writer:
• 4,000 people sign petition to change Edinburgh Uni's sexual violence disciplinary system
• Trans Edi student finds 'transphobic' slogans spray-painted on the path near Main Lib
• Edinburgh University cuts ties with LGBTQ+ charity Stonewall