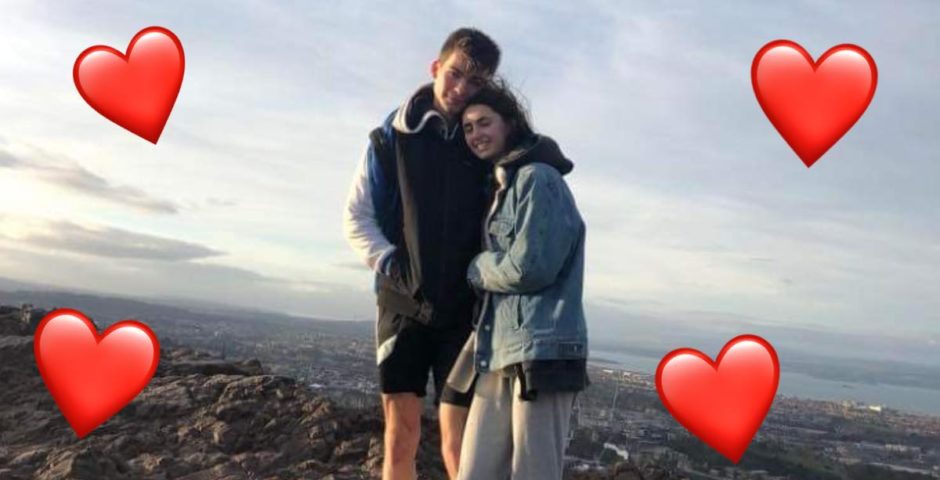 Not sorted for cuffing season yet? Sign up for Edi Goes Dating to find the perfect match
Let us help you find the one
Now that November is here, cuffing season is well and truly underway. But if you haven't found your ideal hibernation partner yet, don't fear, we've got your back.
No doubt you've spent the last few months partying hard, but now it's time to take a step back and settle down with your perfect match. You're lying to yourself if you say you don't want to spend this winter going on cute hot chocolate dates, watching Christmas films while snuggling, and generally just staying warm and cosy with your one true love.
If all of that sounds like something you'd enjoy, then you've come to the right place as Edinburgh Goes Dating is back and better than ever.
How does it work?
We look at responses to a questionnaire, and based on what people have said, we pair two people up who we think are each other's happily ever after. We send them on a blind date, hope for the best, and write it all up in an article.
Unlike last year, we're looking to send people on in-person coffee shop dates, instead of doing it all on Zoom.
If you're interested in finding the perfect cuffing season partner, you'll first fill out our highly scientific questionnaire to tell us a bit about yourself. We'll pair you with someone we think you'll like based on your responses. We'll then message you both individually (check your Facebook DMs) to get things started and find out when you're free.
As it's a blind date, we'll organise everything and let you know when and where to go to meet the love of your life. We'll also be nearby (but far enough away so we're not spying) just in case there are any issues.
We all know how sick you are of using the same old dating apps, so this is an amazing opportunity to try something new. We even do all the hard work for you, so you can't use deadlines as an excuse to not sign up.
If loved up winter bliss is something you're after, go ahead and fill out our questionnaire form here.
Edinburgh Goes Dating accepts and encourages applicants from all backgrounds, genders, and sexualities. 
Participants must be university students, from any university in Edinburgh.
Please note that in order to participate in Edinburgh Goes Dating you must be comfortable having your name, a photo of yourself and your post-date feedback published on The Edinburgh Tab. Sadly there are no exceptions to this condition.
Related articles recommended by this writer:
• 'She covers all the bases' to 'I didn't feel a spark': Here's Edinburgh Goes Dating 9!
• Dog poop and ugly vases: Edinburgh Goes Dating is back again
• Do you believe in love? Here's Edinburgh Goes Dating round seven