Here are the top eight ways to spend Halloween in Edinburgh this year
Celebrate in style in the world's most haunted city
With Halloween only a week away, you might be feeling overwhelmed with choosing how to celebrate. Especially since we all want to make this spooky season one to remember after the horror show that was 2020.
But for those of y0u struggling to decide what to do, fear not, as we've come up with a list of the top eight ways to spend Halloween this year in Edi. From spooky club nights to a Celtic Fire Festival, there's certain to be something for everyone.
1. Attend Potterrow's Halloween Takeover
Horror Story Events are transforming Potterrow into the ultimate Halloween club night on Sunday 31st October. The music will be a mixture of party anthems and hip hop, and they're pulling out all the stops with 3D special effect installations, a DJ setup that includes video mapping, fright night forest decor, and even tarot card readers.
Doors open at 10pm and you can buy tickets in advance here.
2. Grab a pint in a haunted pub
With so many pubs in Edinburgh rumoured to be haunted, there's no better time to check them out, for both the superstitious and sceptics alike.
None are going more all-out than the Frankenstein, which is hosting spooktacular specials all week and a big party on Halloween night itself. Meanwhile, The Banshee Labyrinth ('Edinburgh's most haunted pub') is taking part in Edinburgh Horror Fest to bring a series of theatrical performances to pubgoers.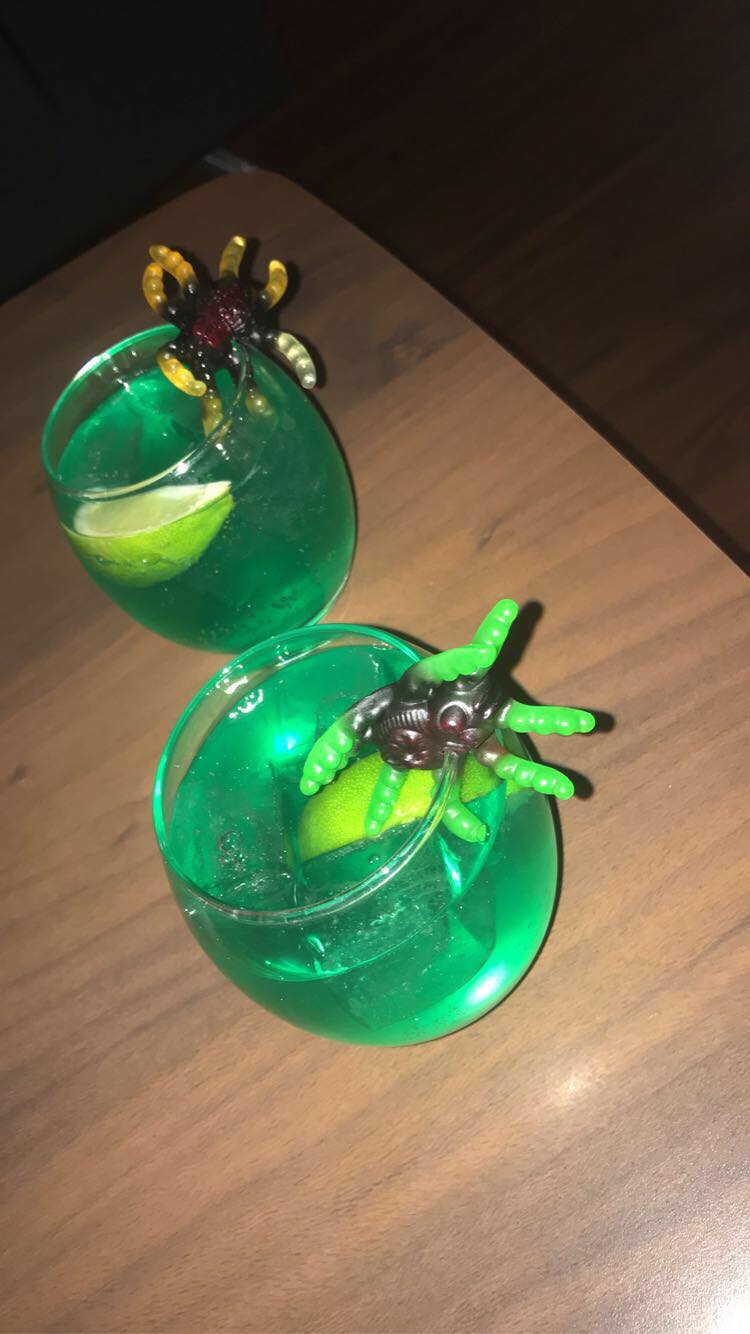 3. Try an escape room
For the thrill-seekers among you, many companies such as Locked In Edinburgh or The Department of Magic offer a spellbindingly spooky escape experience. Take your pick from a range of themes, difficulty levels and scare-factors to plan the perfect night out for your friendship group.
It's a great bonding activity, and what better night of the year is there to do it on?
4. Take a trip down the famous Edinburgh Dungeon
For a more unusual spooky setting, why not take a journey underground through nine rooms complete with jump scares, gruesome special effects and thrilling rides. All this while learning about the city's history first hand from witches, cannibals and graverobbers.
Halloween is a very popular time for The Dungeons, so book online now to avoid being disappointed.
5. Boooo-gie the night away
Now that clubs have reopened, many are hosting special Halloween themed nights all weekend. It's time to dress up and go all out!
From ATIK's Carnival of the Dead, to WhyNot's Deadinburgh, you'll be spoilt for choice. But don't count on being able to get in at the door – book your tickets in advance to avoid the true horror of ending your night at Hive.
6. Experience the historic Samhuinn Fire Festival
This is an immersive theatrical experience and long-held tradition for those who want to learn more about Scotland's Celtic pagan history. This year it's taking place in the form of several processions up Calton Hill, ending in a dramatic showdown complete with fire-spinners and stunning costumes.
You need to register to receive tickets, and they're likely to sell out so get them fast!
7. Explore the dark side to the city on a walking tour
With its rich history of all things supernatural, it's no surprise that Edinburgh has its fair share of spooky themed walking tours. Tours range from family-friendly to super scary, and there's an array to choose from, whether you're interested in ghost stories, true crime history, or the wonderful world of Harry Potter.
And if you don't feel like walking, the famous Ghost Bus tour is another great option that will let you see more of the city in one night, blending comedy and chilling true tales. They even currently offer £15 student tickets.
8. Stay in and celebrate from home
So fair enough, maybe 2020 taught you it's possible to party from home. And there are so many ways to get creative this Halloween while remaining in the comforts of your flat.
Why not challenge your flatmates to a hunt for the worst costume at Edinburgh Bargain Stores, decorate your flat with spooky decorations, and settle down to a horror movie marathon accompanied by some spooky cocktails and snacks. It's the perfect Halloween night in.
Related articles recommended by this writer:
• A comprehensive review of the best Halloween films to watch at home this year
• Here are eight things to do on an alternative night out in Edi
• Quiz: Plan a night out and we'll tell you which Edinburgh club you should go to