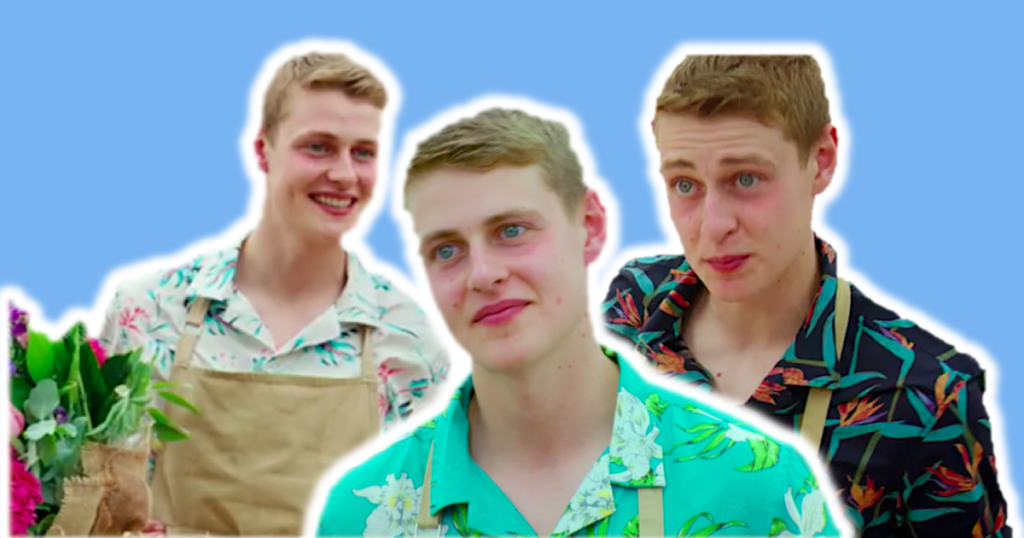 All the times Peter from Bake Off was an Edi icon
Righty Ho. Rinky Dink. Okie Dokie.
Last night, Peter Sawkins made history by becoming the youngest ever contestant to win the Great British Bake Off and the first Scottish person to do so.
Not only is he Scottish, but he's also an Edinburgh University student in his third year of accounting and finance. He even included a selfie of the Main Library in his portion of the "where are they now?" segment shown at the end of the episode.
Peter wowed us every episode with Scottish and Edinburgh inspired bakes. He earned Star Baker twice on the series and got himself a Paul Hollywood handshake.
Here are Peter's 10 best moments from this season.
When he introduced us to his sayings
Righty Ho. Rinky Dink. Okie Dokie. Jeepers Creepers. Bonkers. Need I say more??
This relatable confession
You're not boring Peter! You've won the Great British Bake Off! Who needs alcohol when they've got a chocolate cake?
His Sir Chris Hoy bust
The entirety of Scotland cheered when Peter pulled out this showstopper in the first week. Sir Chris himself tweeted in response: "Great job, Peter, thanks for choosing me!" Imagine having Chris Hoy tweet you.
His Burns Supper biscuit bake
Yet again, Peter showed his love for Scotland. Personally, I would prefer this to an actual Burns supper. Haggis? No thank you. Biscuits? Yes please.
His Edinburgh skyline bake
Okay, so the judges didn't love this one. Regardless, it was a treat for everyone in Edinburgh to see their beautiful city immortalised in bread form.
His extensive floral shirt collection
Do I even need to talk about this one? The boy has an impressive shirt collection. That is all.
His gluten-free bakes for his brother
Every time Peter did a gluten-free bake in honour of his brother, 2020 became that much more bearable. He even made him a graduation cake! On national TV! We have no choice but to stan.
Representing the badminton society
Not only is Peter representing the university but he's also the proud president of the badminton society. Formally requesting a shuttlecock cake for my next birthday.
His relationship with Noel Fielding
Watching Peter slowly get used to Noel's antics and banter throughout the season was one of the best parts. Too bad he didn't get to kiss Mr Spoon.
Winning Bake Off
Oh Peter, you've done us so proud. From the floral shirts to the sayings, you've brought us something to come together and root for in this year of all years.
Congratulations, Peter! Maybe the uni will actually name a building after you or something.
Related articles recommended by this writer:
• An Edinburgh University student has won the Great British Bake Off
• Edi students have started a petition to get a uni building named after Peter from Bake Off
• An Edinburgh Uni student is taking part in the Great British Bake Off this year