Atik has made a Sims version of Atik Edinburgh and it's everything
It even has the rainbow dance floor
How badly do you miss Atik and the Edinburgh club scene? Have you not had a VK since lockdown began? Maybe you've created a smoking area in your garden just to feel something?
Well, someone at Atik has heard your prayers. They released a video to their Facebook of a four minute-long tour of a Sims version of Atik Edinburgh.
The video is amazing and dead on, complete with a Dua Lipa remix going in the background. It's especially impressive given that Atik isn't exactly Garibaldi's or Subway – it's huge. Every single room is accounted for, and the only thing it's missing is a smoking area.
Here's a sample of some of the recreations:
The Entrance
Complete with Highland Cow paintings. Anyone else instinctively reach for their I.D. when they saw this part?
The Main Dance Floor
This would be perfect if it weren't so empty. The dance floor is practically unrecognisable without hoards of people. Clearly this Sims video isn't a representation of a pre-corona Friday night.
The Bar
Now if this doesn't make you miss the club, I don't know what will. Not only is Atik showing off its top-notch bartenders, but it's making a strong case for its graphic design skills.
The Toilets
Maybe it's the lockdown getting to me, but this made me feel a bit nostalgic. What's a night out without several trips to the toilet? Atik nailed it with this one.
Vinyl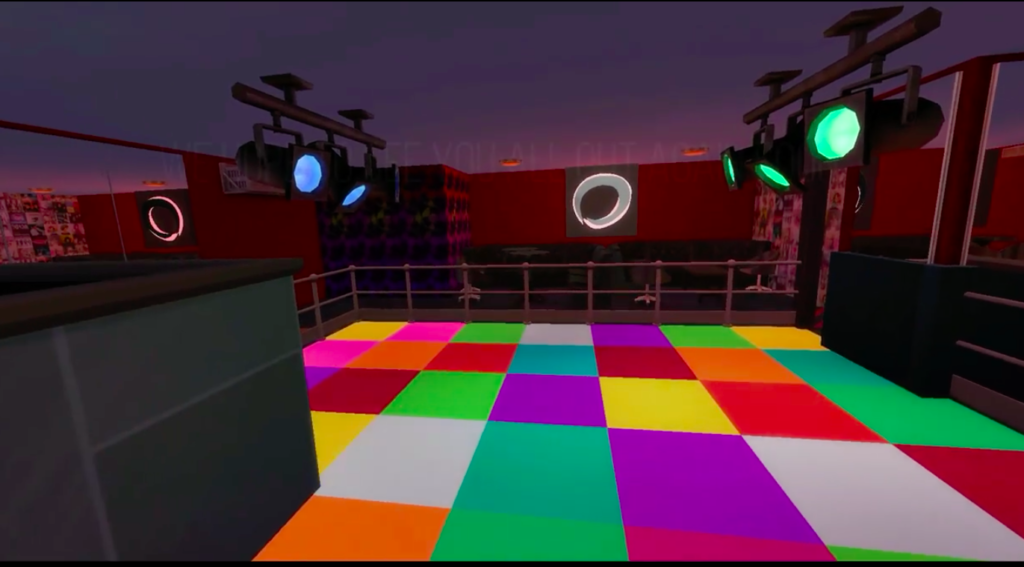 The Atik icon. The reason we all go: the cheesy tunes and the light-up rainbow dance floor. Any virtual replica would be totally incomplete without it.
These are just a few examples of the triumph that is the Sims Atik Edinburgh.
Atik captioned the post, "Anyone else bored and missing the sesh this much?" I think it's fair to say that if you spent that much time on a Sims version of a club, no one is missing the sesh more than you.