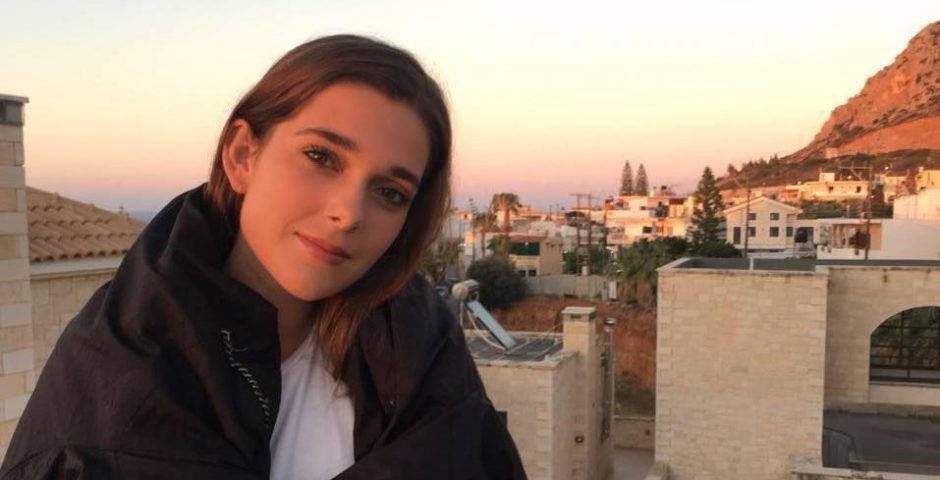 Edinburgh BNOC of the Year 2019: Round Two
Vote for your favourite today!
The Round One nominees may have been as hot as a steamy night in Appleton Tower, but Round Two is here and we don't think you're ready for it. BNOCs assemble…
Charlotte Hart, 1st year, Philosophy
Fresher Charlotte is famed for knowing literally everyone in Pollock, be it "through daddy" or through the London/'Marlbs' crowd. She is said to have a rather outrageous sense of fashion, with the Tab Edinburgh being able to exclusively reveal that she once wore a pale blue SNOOD to Gazza's. She has also been spotted wearing PJs in Juju's.
Charlotte made a name for herself on the university ski trip, allegedly drinking the Folie Douce dry of its Minuty supply. A keen gym goer also, she once nearly fell off the treadmill after "checking out a fit bloke".
Regan Sneddon, 2nd year, History
Regan is lauded as the biggest name on his course but is perhaps more well-known for accidentally starting a cult at Edinburgh University this year. This wasn't just any cult, however, it was a Taylor Swift cult.
One word: terrifying.
It all began when Regan posted an innocent Edifess jokingly proposing a Taylor Swift Society at the uni. As a result of being tagged and exposed in the comments of the post, Regan was messaged by a girl inviting him to join a group chat filled with fellow Swifties. "Aw yeah, that'll be lovely", he responded. It wasn't lovely. The chat began to swell in numbers, following subsequent Edifess posts, and weird things started to happen. There was reportedly talk of people saying they would die for Taylor Swift, with those who said anything remotely negative about Taylor being 'Swift'-ly and viciously removed. Regan soon realised he had essentially created a cult for Taylor Swift – something he had never dreamed of in his 'Wildest Dreams', nor in his nightmares.
Aoife Murphy, 1st year, International Relations
Aoife is described as the Serena van der Woodson of Pollock Halls. Everyone knows her name, with one of her friends even claiming: "She knows more people than I have in my life". Aoife is reported as being far too talented at everything she does, from sport, to music, to academics. She is allegedly also rather skilled at falling asleep in clubs.
Aoife got pneumonia after going too hard in Freshers' Week. She further managed to lose her keys for the whole of the first week in Pollock and had to resort to finding alternative accommodation…
Andrew Wilson, 2nd year, English Language and Linguistics
EUSA President himself, it's no wonder Andrew received so many nominations this year. Andrew's campaign promise was to "create a Students' Association that makes sense for all students, with practical policies that will directly improve your everyday student life". He wants to make Edinburgh "safer, easier, cheaper, greener and sexier".
Alongside his work with EUSA, Andrew also helps run 'Never Kissed a Tory', the Edinburgh Labour Students' infamous fundraiser club night at Wee Red Bar. On the topic of clubbing, Andrew once managed to take a Gemma Collins cardboard cut-out to Cowgate, managing to get Gemma into all the clubs without her having to pay entry. Impressive stuff.
Marco García, 1st year, International Relations
Ready to feel inspired? Whilst most of us spend our first year slamming tequila shots in Juju's and re-watching Friends for the fourth time, some people actually manage to get their shit together. In his first year at Edinburgh, Marco became a School Rep, co-founded his own society, and has participated in many others. He currently holds the roles of President of the Edinburgh Model World Trade Organisation, Teach MUN Officer of Edinburgh University Model United Nations, and Treasurer of the uni's Mexican Society. I'm exhausted after even just typing that all out.
Despite such a busy schedule, Marco still finds the time to be nice to people, with his nomination describing him as "genuinely one of the nicest guys out there" – never turning down an opportunity to help fellow freshers feel settled in Edinburgh. On top of being so inspiring and driven and friendly, Marco is a bit of a legend also, managing to chug two bottles of wine in a 20-minute time frame in Freshers' Week. Someone put this man in charge of Brexit.