Everything that got discussed at the HCA UCU Meeting today
Exam marks and degree classifications could see major delays
A meeting was held today by the HCA UCU, where they addressed students and provided important information on what we can expect in regard to further strike action and how it will impact our university lives over the coming weeks, and months.
There was mention of the further strike plans, possible delay to examination marks, as well as graduation ceremonies and degree classification announcements.
They implored students to contact the university and their local MPs if they had any concerns about how the pension dispute is affecting their studies.
Here is the rundown of all that was discussed at today's meeting:
There will be no strikes for at least two more weeks
The strikers need to provide their employers at least two weeks notice before they go back on strike.
Delayed exam marking could result in delayed graduation ceremonies
However, staff made it clear that more striking was likely to take place in the future. Already four out of the seven external examiners in the History School have resigned, which will of course delay the marking of examinations. If the trend of external examiners resigned continues across the country, this may have a knock-on-effect on exam result dates, degree classifications and graduation ceremonies.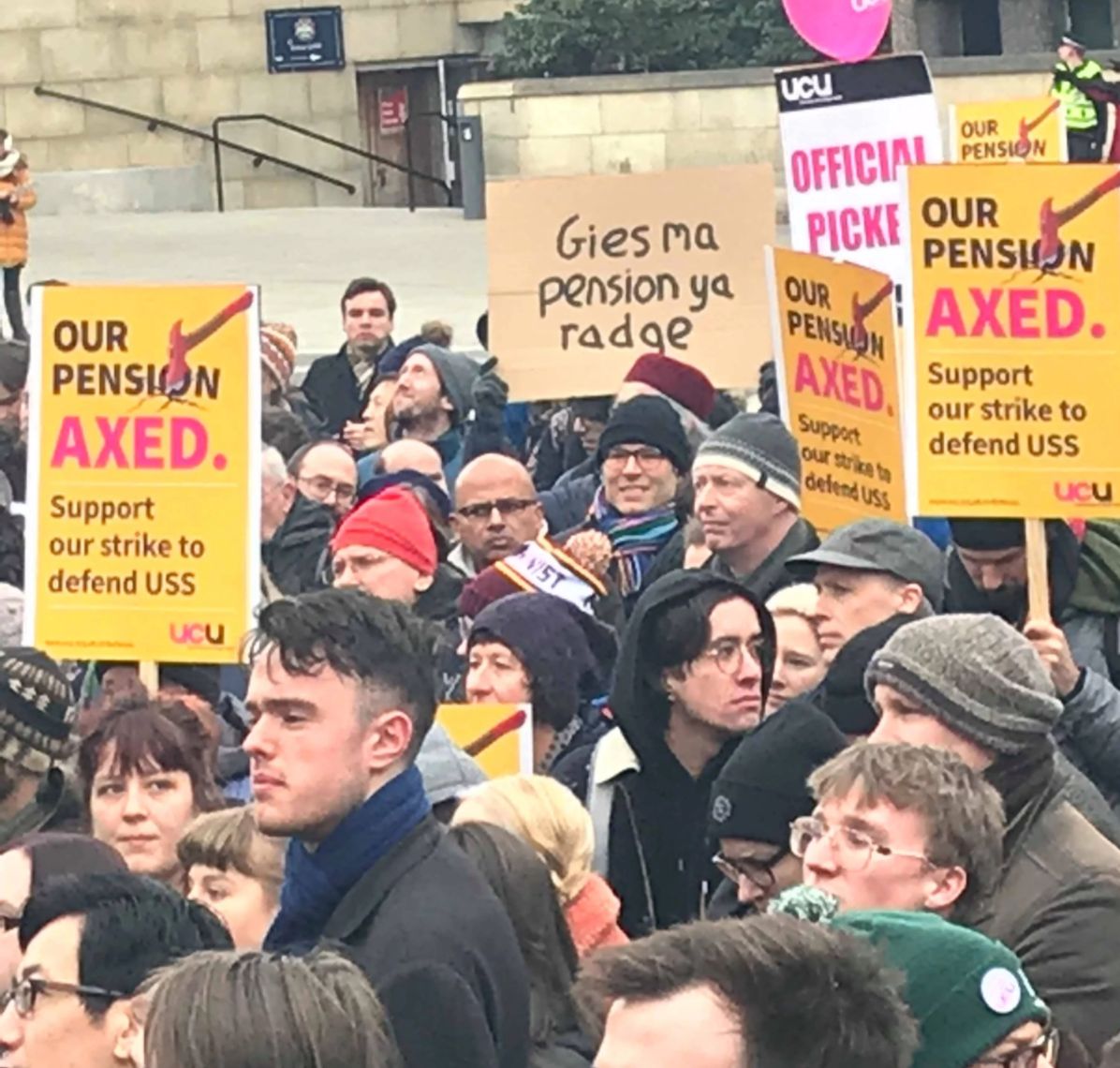 At the moment, they are currently carrying out "action short of a strike"
Staff contracts describe 35 hour working weeks. Realistically, staff can never fulfill all their teaching, research-based and administrative responsibilities in this time and in normal circumstances, they work far longer than 35 hours a week. They are now going to restrict their work to exactly what their contracts stipulate which means that they won't carry out any voluntary work such as rescheduling classes.
The university have told the UCU to prioritise 4th years and masters students ahead of other years
This has resulted in a delay in third year students being assigned dissertation supervisors for their coming year. It is yet unclear as of when further comment will be made on this.
The UCU have asked that all those with complaints to direct them to the university management and our local MP
The staff were at pains to show their sympathy for affected students and expressed their gratitude to people who have been supporting them. They made it clear that many student concerns were out of their control so they encouraged that complaints are sent to management in order to achieve the desired response from the university. The help of local MP's could also speed up the process of drawing the strike action to a close.
The university is said to be more likely to reply to your complaints if you mention how the pension dispute is damaging the university's reputation abroad
There is a consensus that this is the weak spot of the university as they rely so heavily on their international fees. So, when complaining about the impact of the strikes on your studies, be sure to get that in there.