The Edinburgh Reeling Ball 2017: The best dressed
Adorned with beautiful women and handsome chaps, the Edinburgh Reeling Society's annual ball provided steep competition for the amount of tartan in one room on the Royal Mile.
The keenest reelers from up and down the country journeyed to the Athens of the North to dance twelve reels with elegance and finesse: Duke of Perth? Reel of the 51st? Hamilton House? Every dance showed off the skills of the dancers, the toned calves (and more) of those dashingly handsome kilted boys to the delight/horror of the ladies.
And could there be a more glamorous location than The Hub on the Royal Mile? The highest point in central Edinburgh, gloriously dominating the skyline between Edinburgh Castle and Holyrood Palace, it really is the most Scottish place you can be – perhaps apart from an Iron Bru factory.
Last year, Edinburgh Reeling raised a whopping £5765.83 for ABF The Soldiers Charity, and it looks likely to shape up to the £10,000 mark this year, not bad for a student society.
Most glamorous guests
Biggest Scotland fans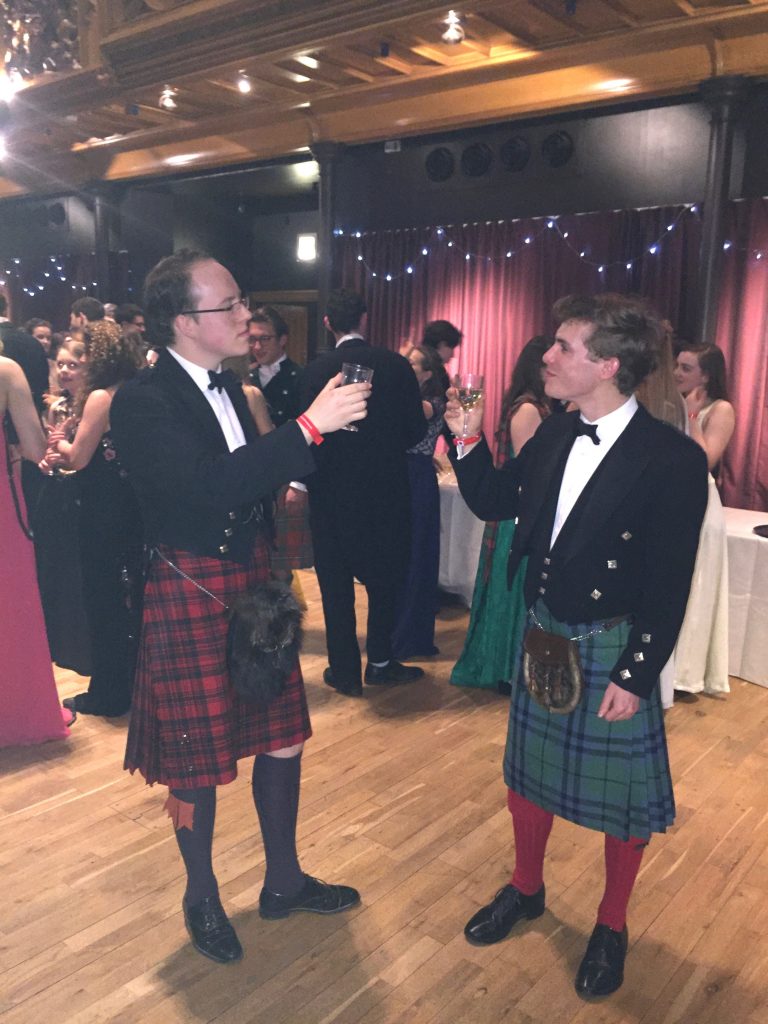 Best boy band

Most disparate height difference

Most in need of a power nap
Best dressed siblings
Best of the rest