Writing for The Tab Edinburgh will be the best thing you do next semester
There's never been a better time to start writing for The Tab. We're the most read student news network in Edinburgh, the UK and soon, the USA. We're the only real platform for debate for young journalists, and we can hook you up with real jobs.
The Tab Edinburgh takes pride in doing proper journalism. We don't want people sitting behind their keyboards bashing away, we make you get out into the city you live in. We interact with students and find out what's important to them.
Gabby Delgado-Rhodes – Former Edinburgh Editor
The Tab Edinburgh…. probably the highlight of my time in Edinburgh (no joke).
The Tab isn't an extra curricular, it's a family and CV dynamite. The bonds you create by spending some much time with the writers and editors is very intense. You speak to them every them, see them every week, and end up having crazy parties where people will say "Oh my god are you guys from the Tab?!". As for the CV dynamite, well it's a time consuming and full on job, a job that isn't just fun but that employers love. It gives you something to actually talk about during those lengthy interviews. Employers love hearing people being passionate about their extracurriculars, and god knows working for the Tab will give you a LOT to talk about. So to conclude, the Tab will give you: a family, an exciting job, and CV gold.
Click here and sign up to write for The Tab Edinburgh.
Robin Brinkworth – Edinburgh editor
The Tab has taught and given me a huge amount, from giving me the opportunity to lead an incredibly talented group of students in breaking news stories and delivering content to our fellow students, to putting me in a position to meet the US ambassador, representing fellow students. That's the standard pitch – here's the rest. It's a ridiculous amount of fun, we get to know whats going on around campus before almost everybody else, and you get some of the best training, not just in journalism but in life skills. Everyone is welcome, and we all have something to say – The Tab is the place to say it."
Click here and sign up to write for The Tab Edinburgh.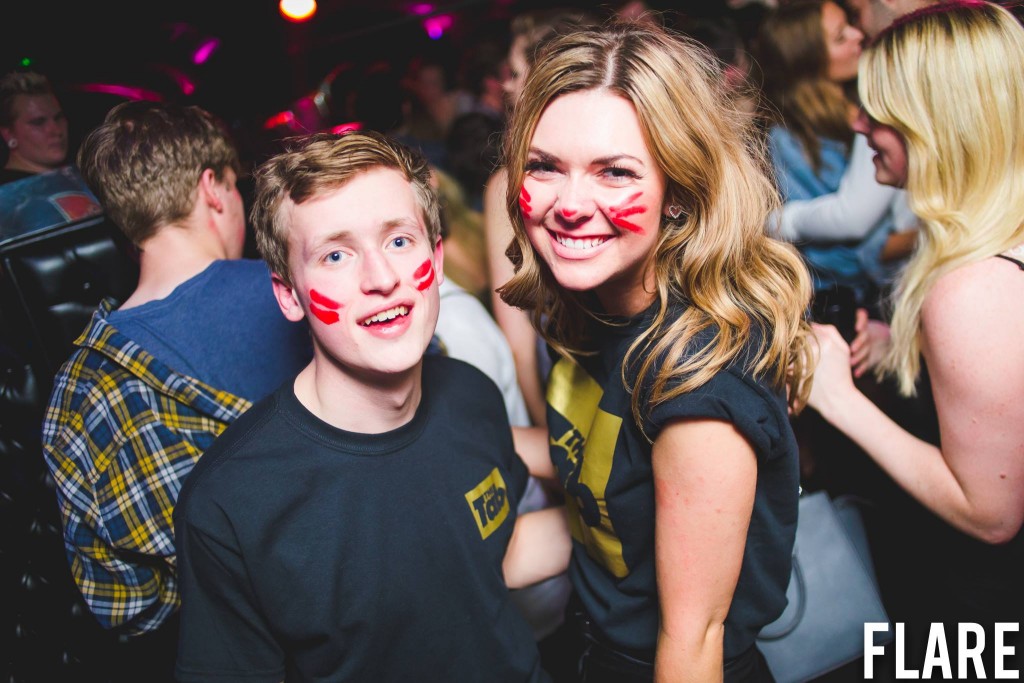 Josh Zitser – Edinburgh News Editor
Joining The Tab is without a doubt the most worthwhile thing I have taken part in at university. Investigating stories, attending the meetings and writing up experience pieces are only part of the fun – even though they are an absolute laugh. Our socials are legendary. With a booze fund provided by HQ, tons of banter and frequent trips to the Big Cheese, its no wonder that our team is constantly expanding.
I have made some of my closest friends at university through the socials, but the incredible national workshop days, free Christmas dinners and editor training days have enabled me to meet some brilliant Tab writers across the country too.
Being a part of The Tab is not just being a part of your student newspaper, it's being an integral part of a (now) global student network. With this comes great opportunities to meet others, as aforementioned, but also fantastic opportunities to gain work experience, a place on graduate schemes and even a job. I'm looking forward to interning at Tab HQ in the New York to help those folk across the pond get in on the Tab hype.
Click here and sign up to write for The Tab Edinburgh.
Ed Campbell – Edinburgh News Editor
I joined the Tab in the first week of uni and it was the best decision I've made. I've made loads of great friends and talked to some really exciting, interesting people. I've also had work experience at a national news agency through the Tab which was insane. The meetings are great fun, and the socials are even better.
Click here and sign up to write for The Tab Edinburgh.
Yas Rana – Edinburgh Vox Pop editor
I joined the Tab halfway through my second year and it is without doubt the best thing I've done at university. It's the best way to really get to know what's going on around campus, and it's a great platform for you to write about relevant things to students that you're also passionate about. The socials are great, and we are genuinely close friends.
Click here and sign up to write for The Tab Edinburgh.
Francesca D'arcy – Edinburgh features editor/Head of social
Joining The Tab has allowed me to expand my horizons in a tonne of directions. For one, I've made friends with people from all different backgrounds and courses that I wouldn't have met otherwise. Two, I've had opportunities to do things that most students don't get to do. And three, I've developed skills for working in teams, time management, and also leadership and delegation skills. Also I've become really good at bullshitting things for CVs and job applications.
Click here and sign up to write for The Tab Edinburgh.