11-year-old genius to start Maths degree after getting an A in his Highers
He got the highest possible grade on his Pure Maths paper
A numbers whizzkid has scored an A pass in Advanced Higher maths and come top of his school – at the age of only 11.
Wang Pok Lo has secured the highest possible grade in this year's pure maths paper and has already begun preparing for equivalent tests in mechanics and statistics.
He is tackling Open University courses in maths and hopes to complete an entire degree by the time he leaves school.
Teachers have been left scratching their heads over how to keep up with the youngster's rapid progress.
Drawn to maths as a toddler thanks to his ability to perceive patterns, Wang said he had since developed a passion for calculus and number theory.
Staff became aware of his talent while he was a pupil at Towerbank Primary in Edinburgh, as he zipped through the entire pre-Higher maths curriculum between the ages of seven and eight.
By the time he became a Queensferry High School student last year, he had already scored a top A pass in Higher maths after taking classes at Portobello High.
He said: "I was a bit nervous as I was preparing for the advanced Higher – I'm too excited now that I've passed. It's basically all because of my teachers.
"My first memory [of maths] was when I was with my dad in a lift and there were numbers from 20 to zero, which skipped every two levels.
"I remember I knew about the number 18 without being taught or shown it. I did not think it was that hard – it was just like a series of numbers. I was about one-and-a-half years old."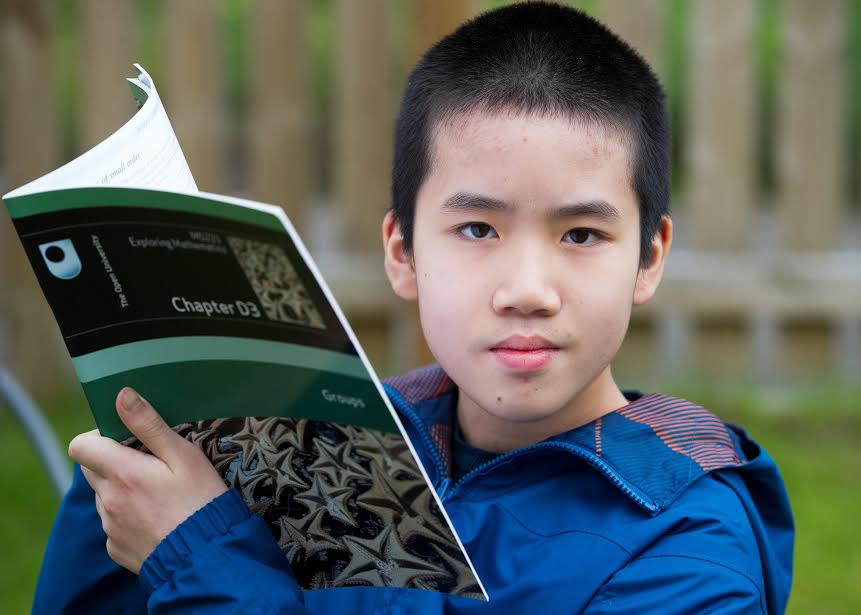 Wang, who moved to Edinburgh from Hong Kong with his family in 2006, has been capable of carrying out addition, multiplication and division tasks from the age of around two.
He has also exhibited exceptional memory skills and, as a one-year-old, enjoyed reciting scores of Chinese poems to family members.
Aware of their son's talent, his parents were keen to see it develop and invested in a range of learning materials to take him through the core maths curriculum at top speed.
The pupil will now work with a PhD student from Edinburgh University as he gears up to sit the Advanced Higher maths exam in mechanics, while another member of staff at the school prepares him for the statistics paper.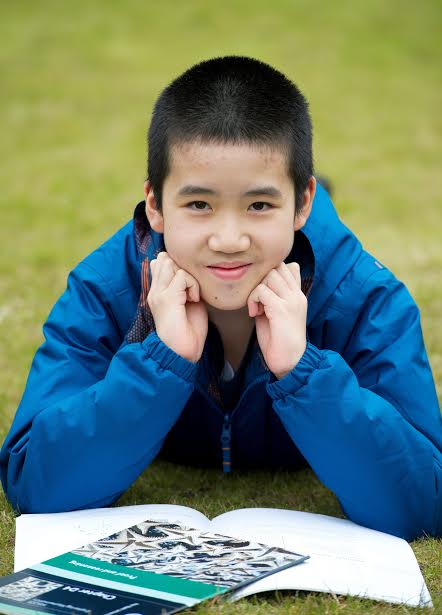 He will also take classes in a range of other subjects, and has begun tackling chemistry and physics material aimed at GCSE and National 5-level students.
A keen chess, guitar and piano player, he said classmates had been supportive throughout his exam preparation.
He added: "They sometimes use it as a joke but mostly they don't really care.They just accept it and I feel comfortable with them."
Staff at Queensferry Community High have hailed Wang achievement.
And they said they would do everything possible to nurture his talents while ensuring he is able to grow through social interaction with his peers.
Headteacher John Wood added: "We have individuals year on year who are very talented and are high attainers but I think this one is exceptional – what we have got to do is develop him as a young person in the round but also make sure he's challenged in his maths.
"He's 11-and-a-half and most people who sit the Advanced Higher exam are 17 or 18. We really need to plan out a coherent programme for him.
"Where does he go next? The sciences are allied to maths and we need to look at that to see if he's [equally] able [in those]."