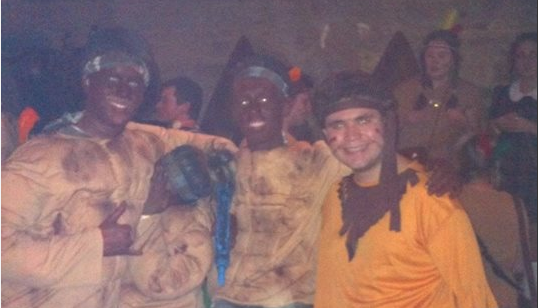 Law Pirates Walk the Plank
Law students, who dressed up as Somali Pirates, issue Uni-wide apology.
Law students offer "unreserved apology" after dressing up as Somali Pirates
Students apologise for showing "utter disregard for the consequences" of the outfits
Head of Law school says it was against the "positive culture of learning"
The Law students caught out after their controversial outfits to a recent LawSoc social, have finally issued a full apology. The students were condemned last week for attending the Beerienteering event dressed as Somali Pirates, with their outfits including camo wear and dark face paint.
The apology was sent in an email by the Head of the Law school today:
"We offer our unreserved apology to everyone for the offence our costumes have caused at the the Edinburgh University Law Society's Beerienteering event on Thursday 14th November. We apologise to members of the Law Society, the Law School and to the students at Edinburgh University. We also extend our apology to anyone who may have been offended by our costumes and images in the media.
We did not intend to cause offence through our costumes. However, after reflecting on our behaviour we now realise it was very insensitive and showed complete and utter disregard for the consequences. We recognise that our costumes did not meet the standard of dignity and respect required by both the University and society as a whole.
In hindsight, we realised our costumes were poorly chosen, and this mistake will never happen again. We are taking full responsibility for our deeply regrettable behaviour and wish to do all we can to stress our apology."
Professor Lesley McAra, Head of the Law School, stressed at that the begining of the academic year, all Law freshers were reminded of the University's Dignity and Respect Policy:
"The University seeks to promote a positive culture for working and studying to which every student and member of staff contributes and within which they are able to develop to their full potential."