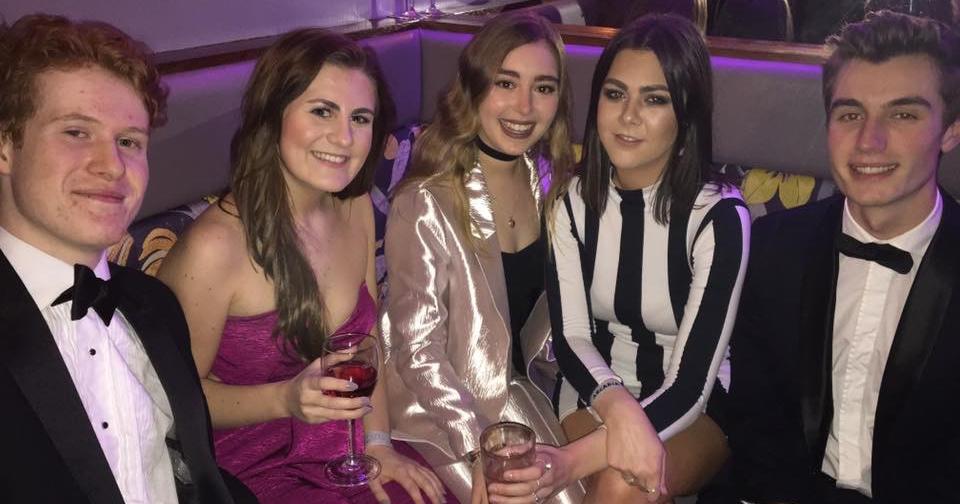 Freshers' Guide: How to nail the Durham look
As term begins, a new wave of individuals arrive on campus. Yet among the excitement lie the struggles ahead: the weather, the deadlines, 9am lectures.. you get the picture.
Yet, as Bill Cunningham announced: 'Fashion is the armour to survive the reality of everyday life'. So what's a better way to aid the new arrivals in their adaption to Durham than providing them with an easy guide to achieve the timeless Durham look?
Ladies and Gentlemen, here's your armour.
Women
Whilst most of you will, most likely be travelling from the South, the Durham look isn't so "geek chique" as Oxford Street displays. A shock to the system to say the least. Yet here you find yourself encountered with a look that can only be described as expensively effortless.
A staple piece of course being the puffer jacket.
The streets of Durham in the winter months are a sea of puffer jackets ranging in colours and textures. Points are given if the infamous jacket is branded or your Dad's vintage Tommy Hilfiger.
If the temperature drops, as expected consider layering this with a timeless fleece which can be purchased from the mens section in Urban outfitters or if you're feeling more brave the depths of Depop. Again stick with the Hilfiger or your exes.
Pair these pieces with a simple black jean, culotte or denim skirt or even a pair of trousers you picked up on your gap year.
Of course, you shouldn't be without your Long Champ bag which is both; practical, comfortable, modern and at the same time expensively effortless.
Any trainer will do.
Men
A look which can only be described as the modernised version of the chino trousers, shirt and boat shoe.
To maintain bodily insulation always opt for a Ralph Lauren cap. Both adaptable and of course branded the cap itself can alert to anyone that you can go from Elvet Riverside straight to Klute and hand an essay in at 9am the next day without any qualms because you have it all together. Added you're probably really charismatic.
If you opt for the Ralph Lauren almost simulteanously you are bounded to the laws of physics and a signet ring will rest upon your finger. Either it's a family heirloom or from ASOS, yet the girls seem to love it.
Of course a fleece goes along way, unless you've decided to lend it to your new found girlfriend. Yet your DU one MAY be able to suffice.
If in doubt vintage tee it out. Whip out those old vintage Nikes, always works well.
A Durham boy is never seen without his skinny jean or a classic Stan Smith.
There's no need to change it up for a night out.
The Durham look is easy to achieve and easy to maintain with the right items. Remember to wear your armour with pride, layer up in the cold months and at any opportunity seize a fleece. Embrace the Durham look in the same way it embraces you.