St Cuthbert's Society Fashion Show was goals
The Cuth's fashion show this year, "Mardi Gras", kicked off with a bang. The entire line up of models came out looking fierce dressed in all black; needless to say, they were all fit.
After some questionable chat from comperes George Fenwick and James Lorenzo, who proclaimed the night "the hottest event this side of Loveshack", the show began.
First, the boys, in urban streetwear by Piao Liang – modern sweatshirts and hoodies jazzed up by Chinese characters. Weirdly, the boys all seemed to have odd socks, not sure if intentionally or not. Luckily it didn't detract from their faces too much…
Next up, the girls in some sassy co-ords from Mela Burns: matching skirt and halter combos in holographic material and funky prints.
I have to question their functionality, though, as a certain model revealed a bit more bum than anticipated at this stage (not that anyone was complaining).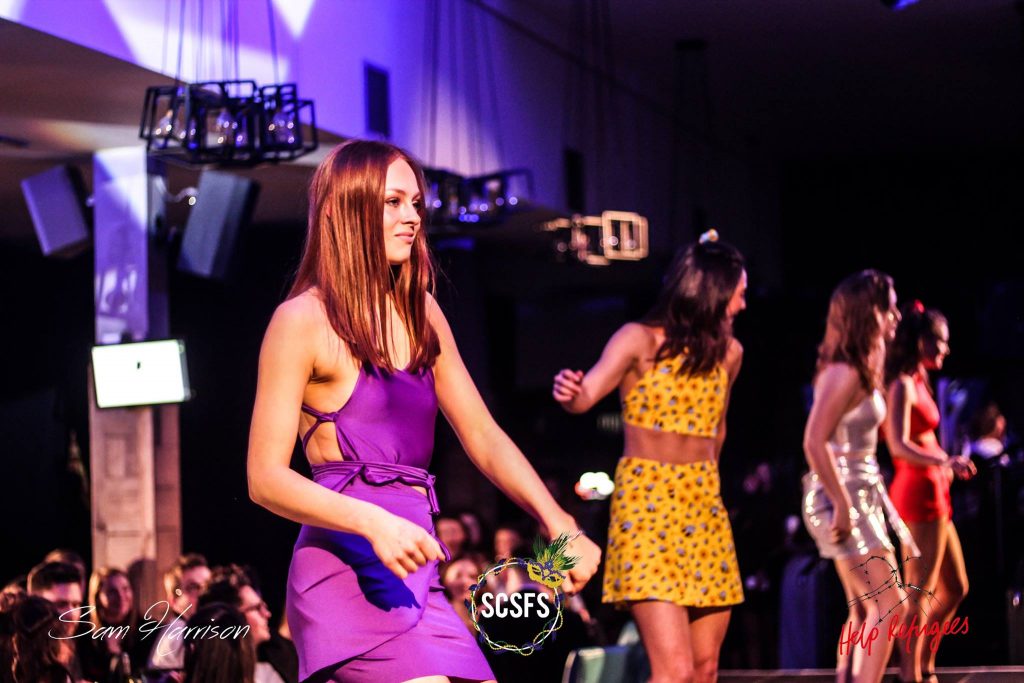 The vintage walk followed, where models wore and showcased their own clothes. Some clearly had the style down, whilst others looked ready for the average session in the Billy B.
Rounding off the first half of the show was a feature from Topshop, and fashion show regulars DU Troupe took to the stage in full force. Whilst the half-time auction raised money for good causes, the true highlight (and the strangest part) was when football legends Cuth's Lions stripped from their black tie into full kit. Obviously they didn't have the same catwalk training, as they were feeding each other donuts and champagne on stage.
Hyped up by the chaos of the interval and the looming prospect of the underwear walks, the crowd was distinctly more rowdy after the break. Next came retro streetwear brand SCRT and DUCFS alumnus Adolescent Studios, with its modern take on genderless clothing.
The show reached peak Durham with a feature from Jack Wills, and people began to stand up: you know it's time for underwear. The men emerged first, showing an unbelievable amount of oiled rig. They were practically glistening.
The girls teased the crowd with patterned kimonos, before shedding them to reveal the lingerie from Boux Avenue underneath.
When the boys returned to join them onstage the crowd went wild, especially when fresher Max Den Hollander proposed to Katie Gerasimidis (she said yes).
Then, sadly, the show was over and the models returned backstage, no doubt to spend the next half hour wiping away all the oil.
Credit to Sam Harrison for photos