Shawn Mendes gets into Twitter fight with Durham student
Mendes fans are not happy
The second best teen pop sensation to come out of Canada has engaged in a Twitter spat this afternoon with a Durham second year student.
Shawn Mendes, best known for his songs "Treat You Better" and "Stitches", blasted Tom Harwood for trying to shame his 'Goodnight' tweet to his fans.
However, Mendes misread Tom's Twitter bio and tried to sarcastically commend him for attending University of Cambridge, instead of Durham.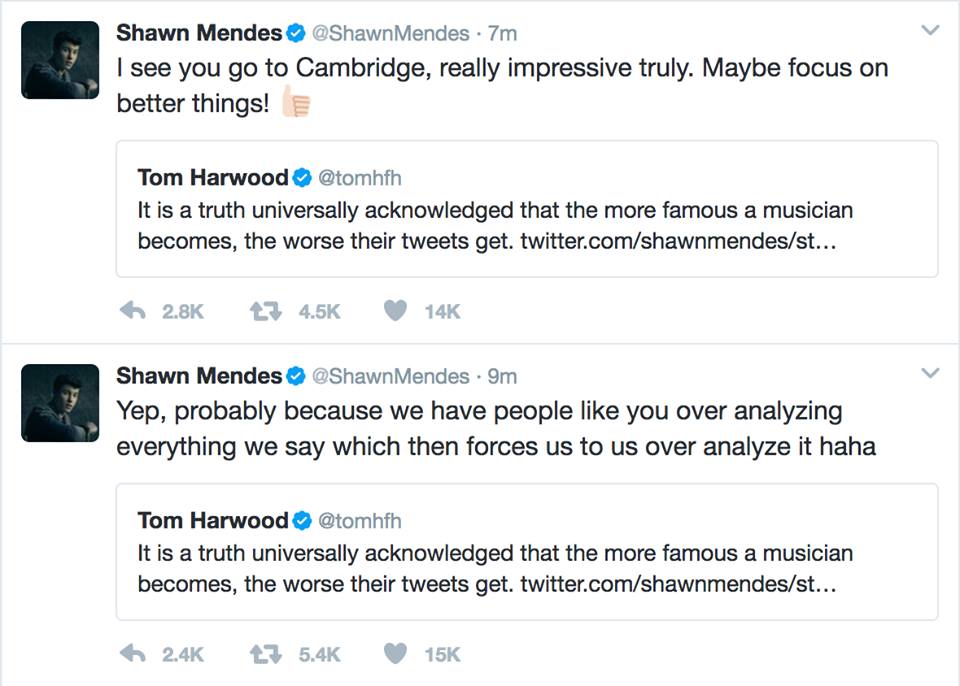 The fans were quick to hit back at the Mary's second year and Tom has received an afternoon of abuse from the Internet.
He told The Tab: "Idk why Shawn Mendes is so obsessed with me."
Mendes' response has received over 67,000 favourites from his loyal fans and the #mendesarmy have even located Tom's Instagram account to continue the abuse.
Tom added: "I'm particularly enjoying the messages from the fans accusing me of lying and asserting that I do in fact go to Cambridge."