What's on in Durham this week?
Take a time out this week, you deserve it!
Monday 20th February:
Cheapskates
Everyones favourite Monday night out for dirt cheap prices is back. Join DJ Mr Snape for hours of class Hip Hop & RnB this Monday. Expect freebies with both pizza and even some bubbly flying around the club! Check it out!
Freak Out Disco Love x Pink Week
Get yourself down to Wiff Waff this Monday for a great cause as Freak Out is celebrating the launch of Durham Pink Week, supporting the UK's largest breast cancer charity: Breast Cancer Now! Get grooving for a good cause and join the hype here!
Tuesday 21st February:
Story 2017: An Unreliable Story 
The Christian Union welcome back Story this week, with events running from Monday until Thursday in both the lunch time and evening slots. Check out this event which questions how one can trust the Bible.
To see other events throughout the week check out Story's page here.
Wednesday 22nd February:
Busted in Newcastle Upon Tyne
Want to escape 2017 and jump right back to the happy days of 2003? Well now's your chance, as Busted are just a short train ride away.
Tickets are still available, click here to find out more.
Thursday 23rd February:
Fifty Shades Darker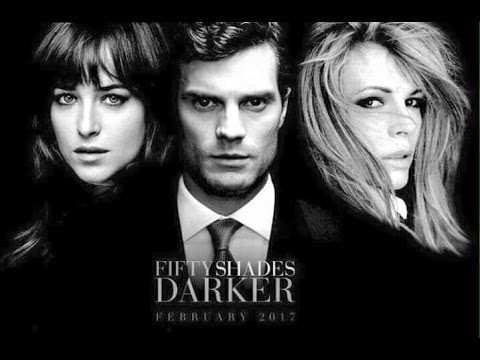 Its almost the end of the week and you're no doubt going to be bored of working and wishing for the weekend. So why don't you kick back at Durham's Gala cinema or even head to Newcastle to see the hit steamy flick that everyone secretly and guiltily wants to see!
Friday 24th February:
Agression Sessions * Spar Three
To all those lucky ticket holders it is time to get excited, as one of the best events in the Durham calendar is fast approaching. Get yourself to the ring at Rainton Meadows and see the finest and bravest boxers that Durham has to offer, battling it out for the most sought after title in Durham.
Jam City Feat. Philou Louzolo
The official after party for Agression Sessions, Jam City is not a night to be missed. Make sure to get a wristband asap of a seller here! Philou Louzolo is set to play in Durham again, here's a hint on what to expect as he says "All good music is African music."
Saturday 25th February:
General Gyro Presents: Agrippa [All Night Long]
Celebrating General Gyro's two year anniversary General Gyros will be throwing another rave in Alington House. Winding back to the old days resident Agrippa will be playing all night, bringing hard-hitting techno to the d-floor. Get involved now!
Sunday 26th February:
College Varsity 2017
It's the big one. Durham's top performing colleges will take on York in a host of sports including badminton, football, darts and more. The event will take place at Durham's Maiden Castle sports complex, followed by the Darts showdown at their Students Union to finish the day.
For more info click here.