Stockton's The Wobbly Goblin is far worse than Klute
You might as well just stay at home.
Klute is proudly hailed by all Durham students as the worst nightclub in Europe, its sticky floors and cheesy tunes making it a firm favourite with Durham students.
Surely this means that it will be able to uphold its title as the worst night out in the area for many years to come. Or does it?
Klute has improved since it claimed the title. It has been forced to water down the infamous 'quaddie' so it's no longer a serious danger to our livers.
The establishment has even received a 5-star rating, which officially means it's cleaner than both Fat Hippo and a fine-dining experience at the Cellar Door. We need to accept that it isn't a grimy dive-bar anymore, it's just ironically bad and simply a poor excuse for a club.
I still concede that Klute cannot claim to be better than the likes of Lloyds or Loft with their squeaky clean floors and decent music. Hell, most people would even argue that the three-floored mosh pit that is Jimmy's is superior to Klute.
But what about the bars frequented by those on the forgotten end of campus; Stockton?
Stockton gets its fair share of deserved abuse. No one in Durham would ever consider traipsing down to Stockton for a night out but many students have to suffer it. To give Stockton some praise, Ku bar is one of the best venues for local bands and live music in the North East and is actually worth checking out.
But there is one club in Stockton, perhaps the only one in the country, that can easily strip Klute of the title 'the worst club in Europe'; The Wobbly Goblin.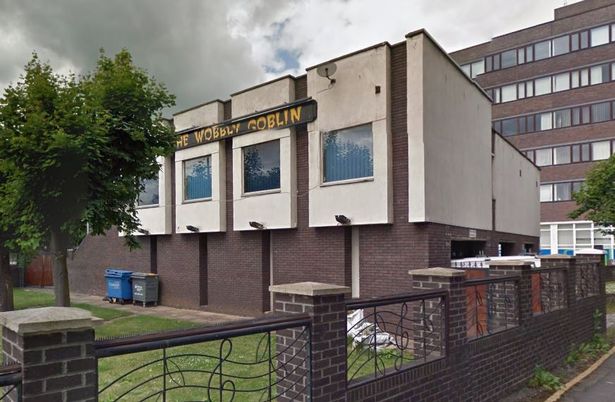 Somewhere that's open until 4.30am sounds like a godsend to any Durham student, and paying £4 for this privilege doesn't sound too bad. You can even overlook the fact that it looks like a working men's club on the outside, but why does it look like that on the inside too?
Being ram-packed with locals it's unlikely you'll see many Stephenson and John Snow-ians in there until everywhere else is closed.
By this point I'd hope you would be too intoxicated to notice the school-disco-style lighting and the fact that you can buy a severely overpriced drink without even raising your voice.
Turn away from the bar for a second and you will catch a glimpse of Stockton at it's finest. There will usually be a group of middle-aged women, competing for the attention of one poor fresher.
Meanwhile, their middle-aged male counter-parts are falling into an inebriated slump on the faded red sofas, futilely attempting to recreate their prime which has long since faded.
Time slows. Fear has rooted many a person to the spot. Random lights add to the confusion. The scene you are presented with shocks, offends, and disturbs. Thoughts of escape are common; chances of making it out without being scarred are slim.
Whilst it may be possible to survive a night out in The Wobbly, an hour of this unfortunate misery is enough to leave most people staring depressedly into their drinks, fantasising about Klute.