Which Love Actually character is your Durham college?
We can't all be Billy Mack
Love Actually is the film that makes us all look around for love at Heathrow Terminal 3 arrivals, it makes us dislike Alan Rickman for one time only but most importantly, it makes us realise how much better the country would be if Hugh Grant was in charge.
In the festive spirit we matched the characters with your Durham colleges:
Castle – Billy Mack
Castle is old, but a classic, just like this ageing musician. Everyone wants a friend at Castle to be invited to their massive events, like June Ball, just as people inevitably hang off Billy once he's invited to Elton John's party. People might roll their eyes when they hear someone is at Castle, believing they 'sold out' choosing the most popular college. The truth is that they're both winning through selling out.
Hatfield – Alan Rickman 
Hatfield is obviously Alan Rickman. Oozing Slytherin vibes regardless of the context.
Collingwood – Mia the flirty secretary
So sporty, so sultry, so sexy. The woods behind Collingwood are full of dark corners for dark deeds. While you may stir up some drama with fellow colleges, and even try to have a fling with some of them, alone on the hill you shall remain.
John's – Emma Thompson
Such good, earnest people. So kind and dedicated to good causes, like making lobster costumes, and so forgiving even when you've been wronged. You probably all get CDs for Christmas, but never complain. It's okay to sob about it.
Grey -Sarah
You're always hoping for a happy ending, and you deserve it. Always ever so slightly overshadowed in the office by the slutty secretary aka your neighbour Collingwood, but Grey is about as inoffensive as a college can get. It's neutral, just like the colour Grey. We're all rooting for you, you go Grey.
Cuth's – Natalie
You're located down at the 'dodgy end' of the Bailey but, while hard to find, you're worth the search in the end. People at Cuth's are always up for a good laugh, even if they occasionally swear on first meeting you, or get overwhelmed and do the wrong thing. They've got good intentions, and they're guaranteed to bring you biscuits if you ask politely: fact.
Chad's – David, the Prime Minister
Smooth, sophisticated, and with ambitions to be running the country, those at Chad's resemble Hugh Grant as the Prime Minister.
Trevs – Rowan Atkinson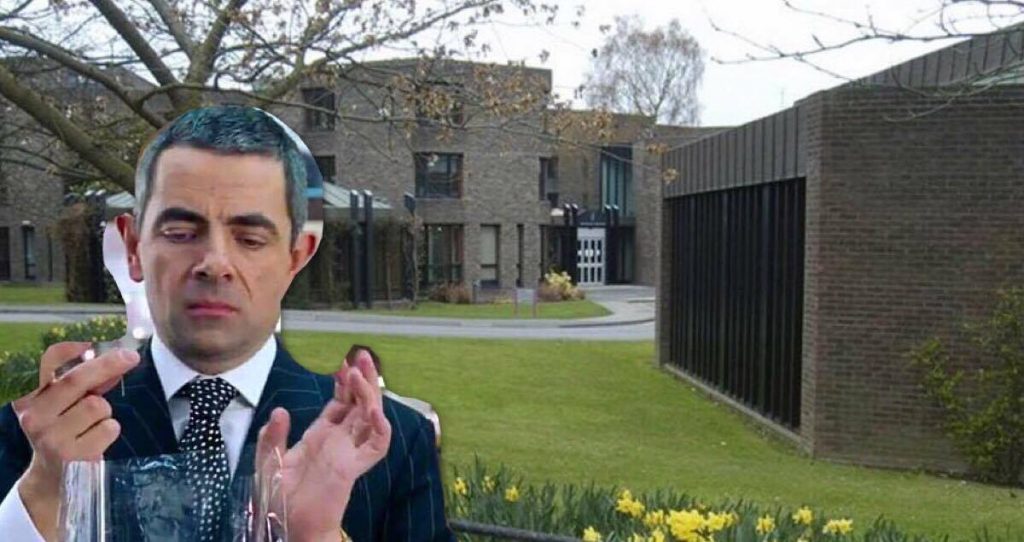 It's undeniable. Trevs is no other than the annoying gift wrapping man in the department store. Watching the painfully slow process of him wrapping that necklace for Alan Rickman's resembles any conversation you have with someone from Trevs: you want it to just end.
Butler – Colin Frissell
While Colin Frissell treks to America to find love, those at JoBo have to trek almost as far up the hill just to get home. People at your lectures don't believe you when you insist it's only two minutes further than Collingwood, just like no-one believed Colin would actually go to America and find a girlfriend. Each time you get home, it's like you're being greeted after a long trip abroad, but really you've only just popped to Tesco and back.
Mildert – Jamie
Everyone at Mildert is proud of their swamp-lake, taking every opportunity to sit around it in the summer, probably writing poetry or some crappy novel, a bit like Jamie (Colin Firth) and the murky pond at foreign property. Let's all hope for their sake that there are no eels in that lake.
Mary's – Aurelia
Mary's is a little bit of a foreign mystery. It's hard to understand as a college. Nothing makes sense upon entering their bar: Why are we walking past all these bikes? Why are we so underground? We all sort of question Mary's and what it's all about. Everything needs a little bit of explaining, but this is just like translation, and we don't mind patiently listening to this as we all like the people there anyway.
Hild Bede – Juliet
Everyone wants to be around people at Hild Bede, but they're so out of reach from any other college. It's far easier to online stalk old videos or photos of you than actually trek there, a bit like the best man at Juliet's wedding. If anyone ever stands outside your door holding a sign telling you how you're perfect to them, then you've truly found the one. Those at Hild Bede probably all have horrendous taste in pie too. Does anyone actually like Banoffee?
Aidan's – Bill Nighy's manager
You applied to be on the Bailey, but instead got put on the hill up 200 steps. It's okay though, because you're still involved in everything that happens on the Bailey and with the big shots at Castle and other colleges, even if you're a little bit on the sidelines. It's all only geographical.
Ustinov – Liam Neeson 
These postgrads are full of years of wisdom, through their own heartbreaks and sufferings, and they're willing to pass on their knowledge to the younger generation to help undergrads find their way.
Stockton – Ant or Dec
No-one actually knows who goes to Stockton, or who studies there. The two colleges are indistinguishable to anyone who lives in town, lumped somewhere outside of Durham, so they get lumped together just like Ant and Dec. Shame really.