What's on in Durham this week
That overdraft is there for you to use
Monday 21st November
'Fantastic Beasts and Where to Find Them'
Think movie Mondays, and not just any movie, THE movie of the year that we have all been waiting for. Eddie Redmayne has been described as perfect in this Harry Potter spin off! Delve into the magical world of witchcraft and wizardry by watching Fantastic Beasts and Where to Find Them at Durham's Gala Cinema. All for a student rate of £5 on a Monday!
Cheapskates – Loft
You know the drill. Cheap booze, banging tunes and free bubbly for all those fake societies you add your friends to. It's the classic Durham night out, with free pizza if you can make it to the end.
Freak Out – The Electric Slide
One of the signature groove moves of the 70s and the 80s, you wanna learn how to do the Electric Slide? Well in that case shimmy on down to Wiff Waff tonight for a Freak Out spectacular. With some cracking drink deals and cheap entry its set to be an electric night out.
Tuesday 22nd November:
Art Society presents Taught Life Drawing
Durham's Art Soc holds weekly life drawing sessions but this week there is a fabulous twist. Get your creative juices flowing by attending a now TAUGHT life drawing session, with Bernadette Koranteng. It isn't much to pay in the name of art and is a great way to chill out and relax in this summative season.
The Law Fair
For all those budding lawyers its time to get down to it at Durham University's Law Fair. Whether you are thinking about a Vacation Scheme or a training contract this event will have the information for you.
Wednesday 23rd November:
DURFC vs Loughborough Game
Come down to Durham City RFC for a 6:30pm kick off to support the boys in their match against Loughborough. As a Super League game it promises to be a match full of extremely top quality play with Durham's finest athletes bleeding palatinate. Not to mention a great victory party at LOVESHACK after!
Thursday 24th November:
Lord Hodge Address
Scheduled for an 8:30pm start at the Durham Union, Lord Hodge addresses Durham students regarding his workings of the UK Supreme Court and the role of judiciary in the constitution. As a justice of the UK Supreme Court since 2013, he is one of the two Scottish justices, having previously presided over intellectual property and exchequer law in Scotland.
ShakerMaker Wiff Waff Bars
Shakermaker is coming to Wiff Waff bars, the perfect way to spice up a normally quiet Thursday night in Durham. Free entry makes this event a winner, in the words of Noel Gallagher "You either go because you like it, or you don't. It's easy".
Friday 25th November:
Jam City Hip Hop
Jam City calls on their citizens to join them for their first Hip-Hop Special tonight! With their headliner Gin & Juice having played all through festival season it promises to be a quality night out as they arrive in Durham. Tickets on the door for this one kids!
Saturday 26th November:
Monochrome
After a cracking first episode of Monochrome this term it is back with a bang as Durham's number #1 garage and grime night returns for another edition. Welcoming back the well acclaimed Misha Bayliss and MC Zico Serinity to Loft; it is set to a big one. So make sure to grab yourself a ticket for the best Saturday night in town.
Movember Touch Rugby World Record Attempt
Get yourself down to Maiden Castle for a 2pm kick off as Durham attempt to make history. Yes, the world record for the highest participation in a touch rugby game in support of The Movember Foundation is about to be broken. For those boasting a marvellous moustache this is a must do!
Sunday 27th November:
Durham Business Game 2016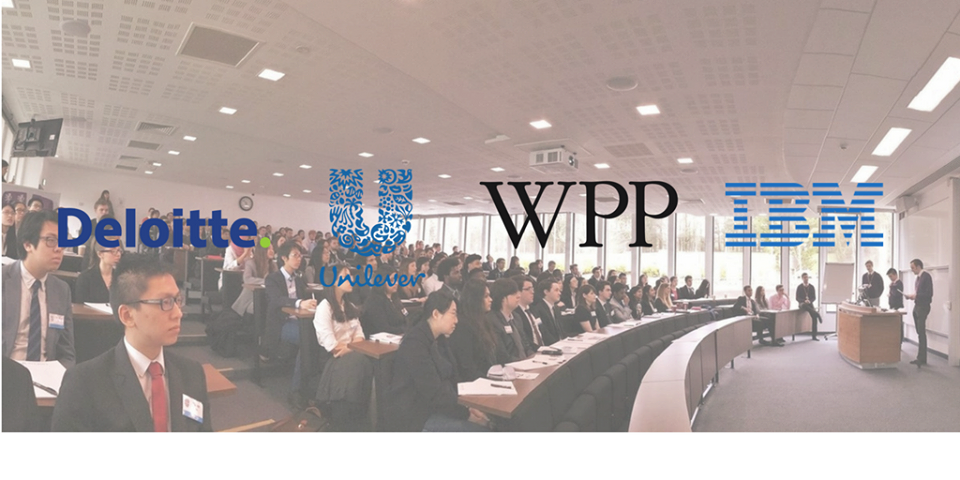 The Durham Business Game runs all this weekend at the Calman Learning Centre, and there are still tickets available. Four leading companies will head up this event: Deloitte, Unilever, WPP and IBM. For those looking to get a foot in the door and some valuable experience this is a perfect opportunity.