A night out with the Assassins, Durham's most deadly society
We drink more than just Red Bull
You've probably seen us around town, 'killing' one another in a variety of colourful ways. We've established ourselves as something of a local landmark, like the Johnny Cash busker or the legendary Unicycle Guy.
When we're not killing each other, we'll be hitting the town in one of our legendary socials.
Most people wouldn't think that the two concepts of Assassins and socialising go together. You're probably thinking that it'll take place in a corner of the DSU, and that nobody will make eye contact while they sip radioactive Mountain Dew and wait for the pizza to arrive.
Far from the shy stereotype that springs to mind, socials with the Assassins Society are a riot of shenanigans and good humour. Wednesday night's escapade was no exception.
Skills of stealth were on display as the peg game commenced in the DSU. The aim is to steal clothes pegs from a person's clothing without them noticing: the winner is the one who has the most pegs by time we leave. Sounds fairly low-key, but the paranoia quickly sets in. Does your friend want to talk, or are they after your stash of pegs?
Once we hit 24's, the duels began. For those assassins who wanted to prove their mettle there was the choice of bullet or blade in refereed duels in the beer garden. As far I'm aware, we're the only society that can actually get away with bar fights.
At Prebends Bridge we partook of that most ancient and noble of traditions: the singing of the society song. Led by our illustrious exec, the air resounded to the lyrics of Chernobyl as we marched on to Trevs.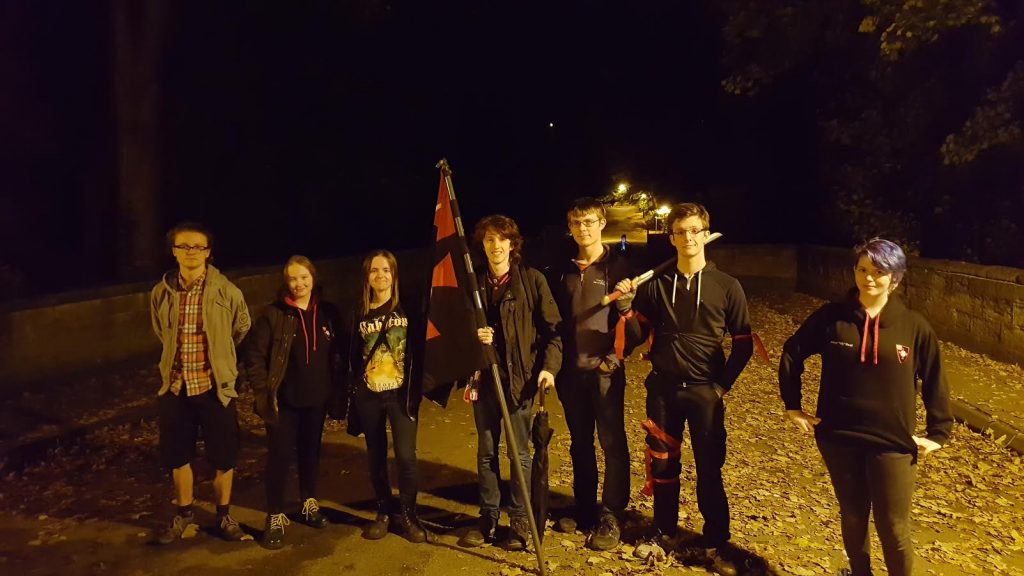 Far from a jittery bunch of strict caffeine consumers, the society has a rich history of concocting ungodly beverages. Perhaps the most famous of recent times is Combat Drugs, a snakebite with a six-shot accompaniment of tequila, sambuca, and gin, all to be consumed within the snakebite pint.
Once, it caused me to lose my sense of taste for half a week. Who says the Assassins aren't tough? Thankfully, the worst drink to be consumed this time was my shameful pour of a Duvel.
Rumours exist of a cookbook of cocktail recipes specifically created to create terror amongst the society, drinks that are whispered of in hushed voices out of earshot of the bartender lest some unfortunate soul ends up with twenty units in one glass. That being said, we were not an alcohol-sodden collective stumbling our way from bar to bar, and have never disgraced ourselves before the university.
As a society, we do drunkenness with taste. Not a mob of inebriates, but a jovial band of the bold on a quest for liquid refreshments. Drinks were drunk, tales were told, and we did what we do best: having a laugh and not taking ourselves too seriously.
Somehow we ended up in the fabled realms of Ustinov bar, where we pretended to have some degree of class by ordering whiskey. The bartender probably saw through this ruse when he saw us all squinting in vain at the bottles on the back wall. Undeterred, a few brave assassins went for some Japanese whiskey that we didn't even know existed until that night. After that the social ended not with a bang, but with the inevitable takeaway order of nuggets.
As I type, my head is spinning and I'm still having flashbacks to the Falafel wrap that I scarfed down in Ustinov. But a night out with good friends, good beer, and good conversation? I wouldn't change that for the world.