Why I can't get burgers anywhere apart from Tango
Durham's number one burger joint has to be Tango Durham. Every student has been there, and they'll have brought their friends and parents too. Even celebrities go there.
Here's why it's my favourite place to eat in Durham:
Nothing compares to their signature burger
Their signature burger (as seen in this very professional photograph) is called the 'Tango' with treacle cured bacon, melting jack cheese, milk soaked haystack onions, sassy secret sauces (oo la la) and burger garnish. Hands down their best seller as it leaves you extremely full and satisfied.
Oh, and you can also ditch the bread if you fancy a carb free meal and replace it with lettuce, I wouldn't recommend doing that though as the brioche buns are far superior.
There's loads of veggie alternatives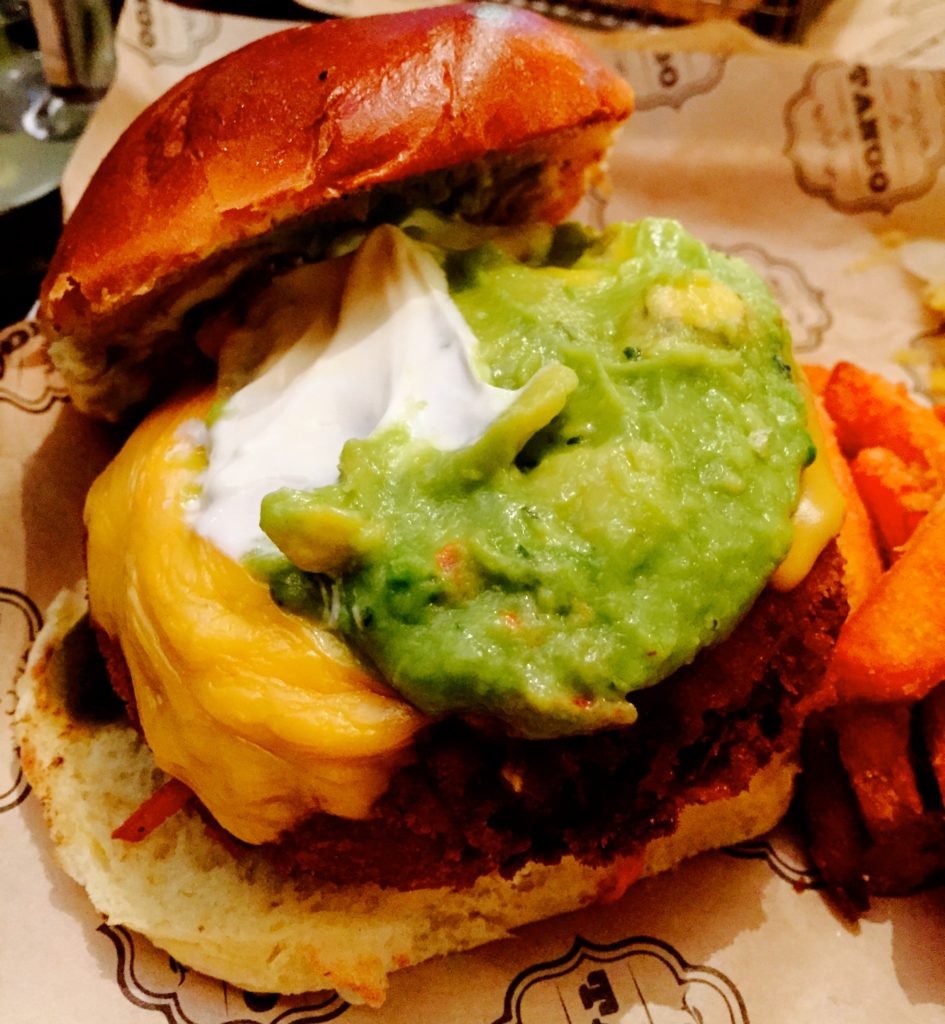 All of their beef patties can be swapped for either shroom, falafel or if you just don't fancy beef – chicken.
The falafel burger is so filling and I really recommend it in the Gaucho burger without the bacon but with devilled American cheese, roast green jalapeños jam, sour cream and mashed avocado. It essentially is a cheesy guacamole burger, super tasty.
It's really good for a date
Tango Durham is the perfect setting for a nice date, and you'll see loads of couples here. Picture candle lit tables, dark leather sofas and spectacularly cooked burgers and you've got yourself a winning night out.
You might even meet a celebrity

https://www.instagram.com/p/ydEzJQkKbG/?hl=en
Yes, The Made In Chelsea star that is Oliver Proudlock has visited and eaten at Tango Durham also, here he can be found with the mouth watering Tomhawk Tango steak part of their 'Meat, Meet, Eat' section of the menu for those fancying something more than a burger.