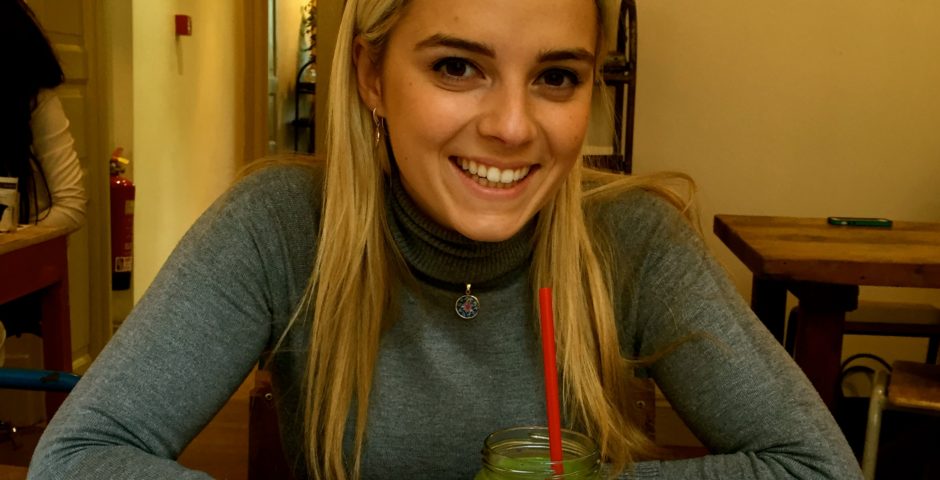 Brunch at Flat White Kitchen is a Durham rite of passage
The crown jewel of Durham's restaurant scene can be found in the heart of the city, the infamous Flat White Kitchen.
This trendy spot was born out of the popularity of the smaller Flat White on Elvet Bridge since high demands forced them to branch out into their new stunning three-floored town house like location.
Visualise wooden stalls and grainy oak tables with blooming daffodils and funky mirrors and you'll find yourself sat inside Flat White Kitchen eagerly searching through the menu. With mint flavoured water dispensers and extremely chatty young staff donned in stripy aprons it creates a very modern and friendly atmosphere that so many of the Durham students adore.
A tip from one Flat Whiter to another, expect a queue when you arrive. "Oh no, I'm not queuing for food" I hear you say. Well stop right here – literally stop and queue, because I promise that you will not regret it and on your wait you even get to stand next to the cake counter to get you excited for whats about to come.
You'll find yourself staring into the take away and cake counter before you know it with fresh banana bread slices, lemon and almond slices, white pecan blondies and rocky roads galore. Flat White Kitchen also offer take away options with cakes, baguettes and goodies to snatch up if you're on the way to a lecture.
The current star of the cake display has to be their new Flat White Cookie. Using the much loved double chocolate brownie mix the cookie has gooey white chocolate chunks in and to top it off they give you a cute little cup of milk to dip it in.
So what to have with your cake? But of course a freshly piping hot made Flat White Coffee which the diner gets its name sake from. However, the drinks menu boasts some delicious smoothies, hot chocolates, milkshakes and juices.
But the real treasures of Flat White Kitchen are their amazing breakfast and lunch options. There is a dish for everyone with the most basics of breakfast options such as sourdough avocado toast being snazzed up with feta, coriander and chilli flakes sprinkled on top to fired Korean chicken bagels, blueberry compote stacked pancakes and mackerel green salads for those healthy eaters.
What about the two pancake dishes that make it onto everyone's Snapchat stories or Instagram accounts? Firstly the blueberry stacked pancakes with blueberry compote, hazelnut praline and whipped cream and secondly the ricotta pancakes with fresh fruit, drizzled in maple syrup and cinder toffee butter.
Both of these recipes are a sweet tooth's dream and are making themselves into everyone's end of exams treat meals. They have defeated many – will you be conquered too?
Now onto the best of the savoury options. One word describes it all: Eggs. Baked eggs, fried eggs, scrambled eggs, poached eggs – Flat White Kitchen has them all.
Now for my favourite eggy dish, the veggie friendly baked eggs and sourdough toast option with black beans, avocado, lime, sour cream, salsa and even some chilli sauce for the brave. However, if you fancy a meatier option another baked eggs dish has chorizo in it.
Apart from eggs they have a brilliant sandwich and bagel menu. There's classics such as toasted bagels smothered in cream cheese, smoked salmon and fresh rocket to various bagel and sandwiches such as the brick lane bagel with braised salt beef, english mustard and house pickles. Flat White Kitchen have also created a new part to their menu recently of a special dish that changes regularly and currently is the scrumptious broccoli mac and cheese after mussels were served last.
For those lunchers looking for the ultimate healthy fix then look no further, Flat White Kitchen has a regular soup option that changes and a multitude of salads.
Currently their soup special is the grilled sweet corn chowder with bacon and garlic butter crutons. My favourite salad to date is their superfood salad that is absolutely jam packed with goodness with avocados, gem lettuce, tahini, chia and flax seeds, radish, beets and some exotic black rice.