Meet the Paddy's Pizza second year who now runs her own business
How did you spend second year?
It's reaching the end of term and your loan is running out from all those Klute nights and trips to Falafel al Hana. When Farah realised she had £100 in her bank account in Fresher's week last year, she took action and now runs 'Spiced by Rayeesa'.
She sent out a handful of CVs in Fresher's week and got a call from Paddy's for a job making pizza – an offer she simply couldn't resist.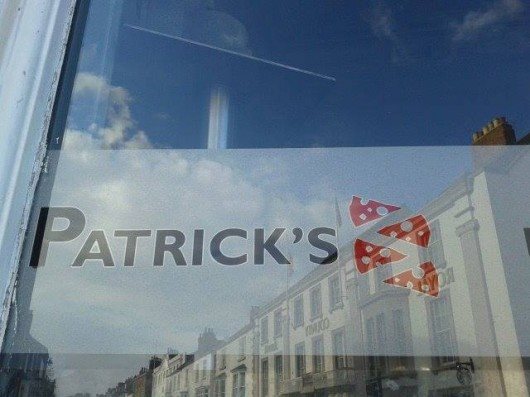 During her time at Paddy's she would get free pizza after a shift and even if she went in after a night out. Farah told The Tab:
"There's a nice sense of family there, it's weird. My Aidan's friends would walk past and shout my name, or sing to me."
After doing six shifts a week at one point, the equivalent of 20-30 hours, Farah decided to quit Paddy's and combine her new food and retail knowledge to launch her own company with her Mum. 'Spiced by Rayeesa' was born.
As the UK's only frozen curry sauce company, Farah explained:
"We decided to do frozen because it's the only way to make the product completely fresh and natural, and this way you don't kill the flavour."
Coming in four flavours, you can get your hands on the sauces in Dunelm and Durham Food Store in Claypath, only two of their 70 stockists across the UK.
Farah's mum runs a cookery school in the day followed by night shifts in the local pub's kitchen, making all-natural curry sauces. Farah admits her mum is a "busy lady."
Balancing her law degree and the business by working 3-4 days a week towards building the brand, she admits "I cram the reading for seminars", telling The Tab: "I don't really go to lectures." She's far too busy driving around businesses and getting the sauces to more stockists.
When she's at home, Farah gets involved in the kitchen too while her younger brother carries things to the car. Her younger sister helps with the selling of the sauces at food fairs, creating a real family business.
The product was in the top 12 of the Grocery Accelerator 2015 programme and Farah was shortlisted as the Midlands Young Entrepreneur of the Year Award 2015.
In the future, Farah hopes to expand the business, "I want to take it online and make it international. Not just sauce, but maybe a delivery service with sauce, chicken and vegetables which would be delivered to you."
She would like to sell the company before she's thirty, study some more and then go into politics. But it all started with Patrick's Pizza.