Hottest on the Hill: Aidan's Fashion Show was smoking
St Aidan's Charity Fashion Show was held in the new location of The Slug and Lettuce this year, transporting the audience to another galaxy filled with hot people and 2 for 1 cocktails.
The spacious setting of the restaurant allowed for an 'L' shaped catwalk in the centre of the room, those with Gold tickets seated exclusively around.
Luke McKay and Jim Harris presented the show and kept the audience thoroughly entertained throughout the night. Mainly by way of their strong Yorkshire accents and average chat.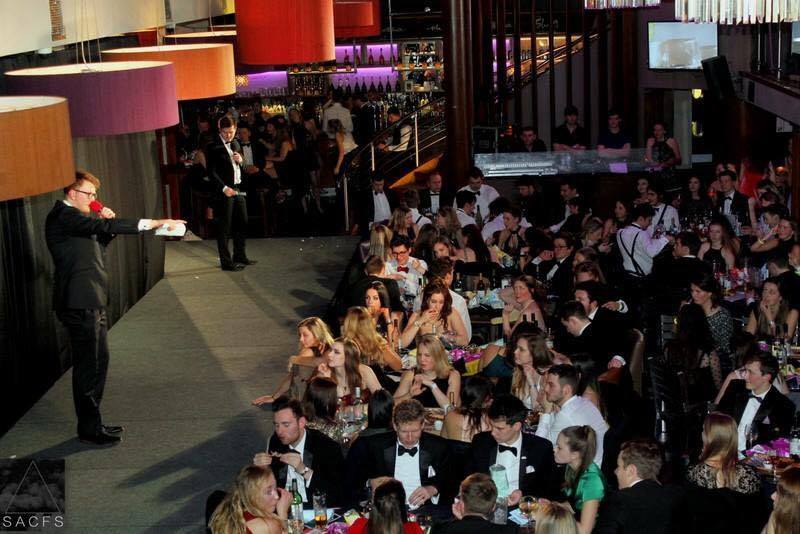 The Deep Sea theme provided the most anticipated walk of the night, with models stripping down to their swimwear, revealing an ocean of flat stomachs and six packs. Not taking themselves too seriously, the flippers and snorkels proved that it's not only mermaids who can look good under the sea.
It became the catwalk tradition for a rowdy corner table to hand a beer to the passing male models, the audience cheered on both their impressive rigs and their ability to carry on walking in a straight line.
Both the auction and the text-in service helped raise money for the chosen charity Oddballs, a newly established North East charity in aid of the fight against testicular cancer. The show alone raised over £3000, and lingerie sponsor Lovehoney donated an additional £3500 to the total amount.
Elliot Gamble's table bid on a signed Saracens shirt, while a double date with Will Moody and Hendrik Speelmans was snapped up by Pablo Sanchez.
Phil Kilgallon, a model in the show, bravely put his body up for auction, allowing Wilf Noden and his table to bid to design his next tattoo.
DU Troupe made an impressive appearance, hot off their recent performance at DUCFS and pumped the audience up for the official after party at Fabio's.
The night was slick, sexy and excellently co-ordinated, a huge congratulations to Melanie Clarke and her team.