Homophobic leaflets sent to vocal LGBT students
Nutty Christian fanatics have returned to Durham, sending vile leaflets to three LGBT vocal students. 
Four months after homophobic leaflets were posted across Durham, LGBT students have been sent personalised, hand-written abuse.
Crazed notes have been posted to three LGBT students. The author wrote: "A new year's resolution for you – repent of your sins, hear the Word of God and obey his commandments."
Last term, students were sent leaflets entitled 'The Perfumed Sewer,' which described gays people as: "advancing the causes of paedophilia."
LGBT Christian, Lettie Broom, who is a second year English student at Mary's was a recipient of the vile abuse.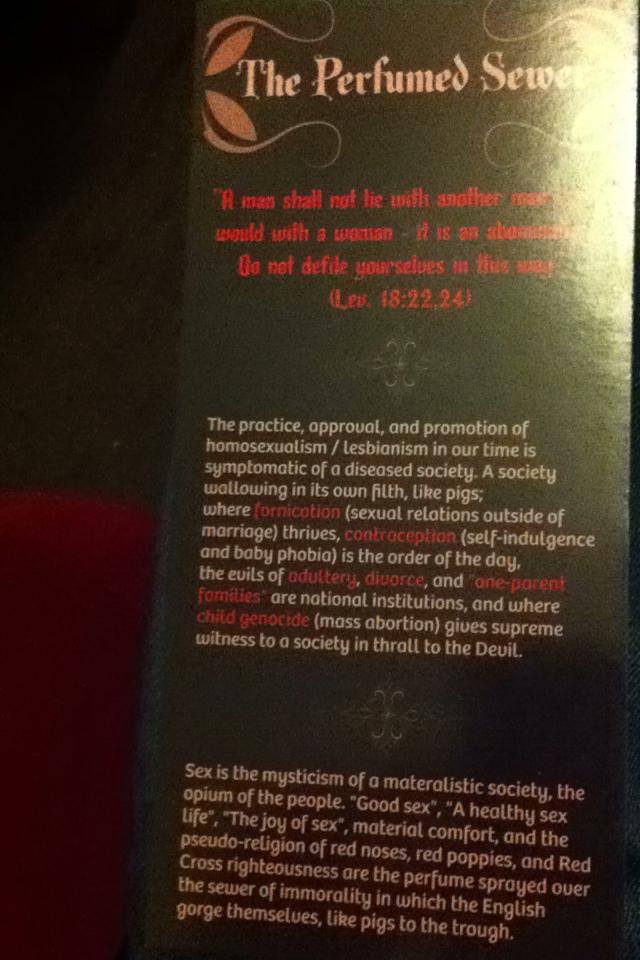 She told The Tab: "The leaflets were delivered to the three of us who voiced our disapproval of those earlier leaflets. These letters were sent to the generic DSU address but with our names on them. We decided that we should report them to the police.
"It concerns me that we were specifically targeted by whoever sent these leaflets. We went to police, but we didn't get much of a response, the police officer at reception seemed confused as to why we'd even come to complain.
"He asked us what we were worried about, told us that this man was just spreading his religious believes like a pastor in a Church would, and since there was nothing 'explicitly threatening' about them, that he couldn't do anything.
"I don't think he even recorded our complaint. The police didn't seem to take this seriously. The leaflets were still distasteful, ignorant and hurtful.
"As a bisexual woman, I was specifically targeted with these leaflets and it makes me really angry and upset. I'm also a Christian, and these leaflets are extremely contrary to the Christian principle of love."
The bizarre letters said that: "The devil glories in perversion and depravity (homosexualism, 'transgenderism' and paedophilia')." It also labelled abortion as infanticide and being gay can "Turn the world into a pig sty."
The incident is reminiscent of 'Brother' Damon John Kelly who terrorised uni towns distributing disturbing and inflammatory leaflets.
His leaflets included calling trans people "demons" and "A penis is made for a vagina, and not for an anus or a mouth."