It's time Durham got a Snapchat filter of its own
A spectre is haunting our generation. No, not Islamist terrorism or capitalist implosion but rather the ghost at the banquet: Snapchat.
Snapchat is everywhere and yet Durham, home to middle-class kids who spend their time Snapping every minute detail of their lives, doesn't have their own geo-tag. Enough is enough.
Everywhere has a geotag except us. Newcastle revels in their own filth by proclaiming themselves "The" Toon on every Snapchat. York has three filters specific to their location.
Qatar's international airport has FOUR geo-tags just for the bloody airport lounge. Salisbury, famous for having a population of 90% 90 year olds, has a geo-filter. Durham languishes behind them all.
When Yerevan, the capital of Ar-bloody-menia, has a geotag and Durham doesn't, things have taken a wrong turn. It seems the multi million dollar company doesn't want to see your Klute snaps emblazoned with a geographically specific filter.
Perhaps tech nerds in Silicon Valley don't want to see you in the Billy B with a wry comment attached to a geo-tag. But we do.
We all want to see Durham everywhere we look. I want to go to MC and have a filter with "Bleed Palatinate" stretched across my cracked iPhone screen. Surely the time has come?
Just like Lenin's revolutionaries we must do it ourselves (NB: not an accurate representation of history). Snapchat must know our desires, and helpfully they made a website to hear our ideas.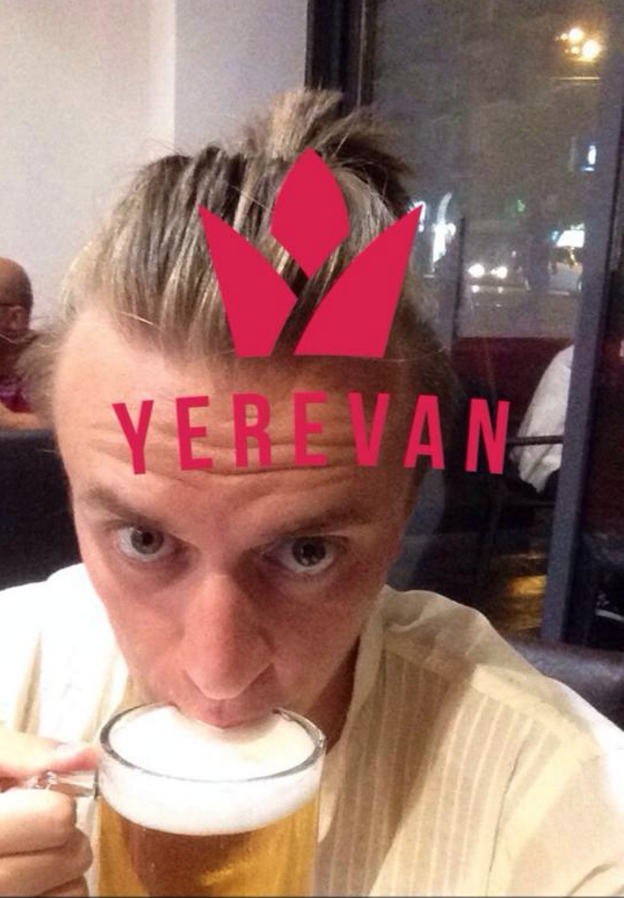 Rather patronisingly the boffins at Snapchat HQ explain: "Geofilters are special overlays for Snaps that can only be accessed in certain locations. Artists and designers are encouraged to use this tool to bring their one-of-a-kind style to the Snapchat community.
"Simply choose the geographic area you want your filter to be available in and upload an image asset."
See, it's simple. If people have enough time to come up with witty Yaks, there is time enough to create a location-specific filter. So, in the name of all that is good, please make this.
Let's be honest, probably not one for the Engineers amongst you, but this is our chance to actually do something better than Oxbridge. Their geotags are wank.
Get your creative juices flowing and share your love of Durham with Snapchat. It seems incredibly simple you just have to make sure the picture isn't someone else's, it's the right size and select an area.
If anyone goes beyond stick figures, and college crests in their pursuit of artistic endeavour then this is for you. A hero amongst us ready to save our Snapchats from continuous dreariness. We await your arrival.