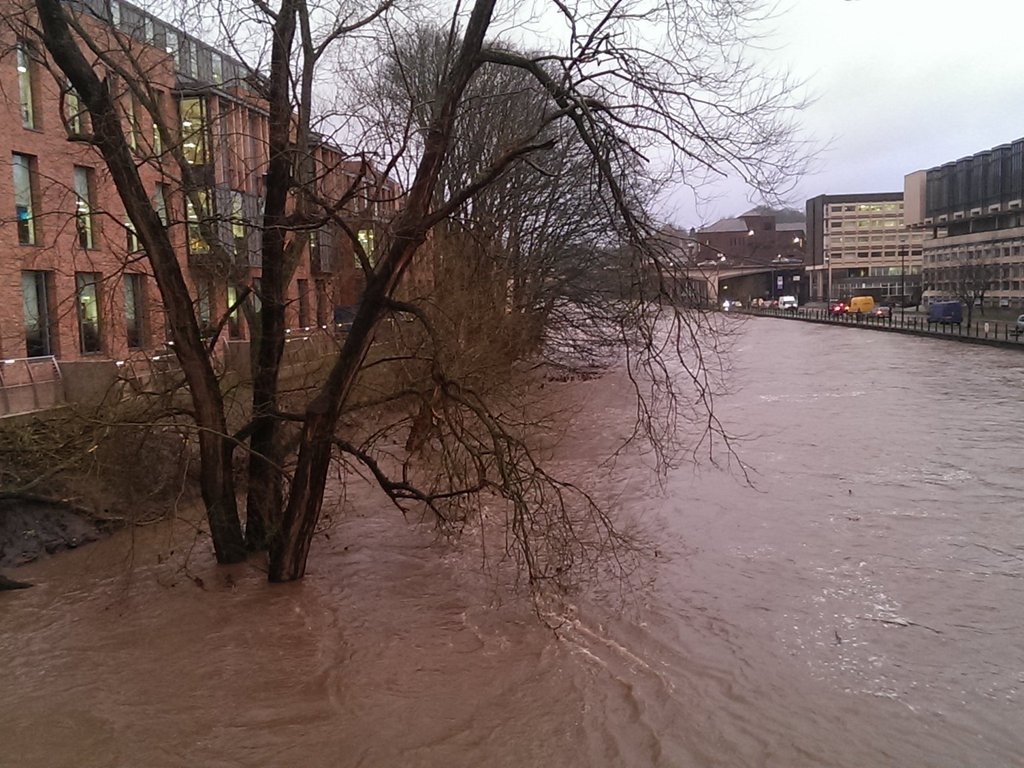 Wear bursts its banks in centre of Durham
Bet you wished you were Hill now
Durham's river burst its banks because of heavy rain last night.
Roads across Durham are affected, and the river has now burst its banks. Water from the river breached the walls around Radisson Blu and the weird 1960s disaster of the Passport Office.
The law school's design has never seemed to fitting.
Van Mildert have exclusively told The Tab that the pond/swamp has not significantly affected the ducks nor has it flooded the college.
The Met Office has now put us on alert, warning those in the North East to 'be prepared' as rain settles in for the night. Luckily your beloved Viaduct House looks to be okay.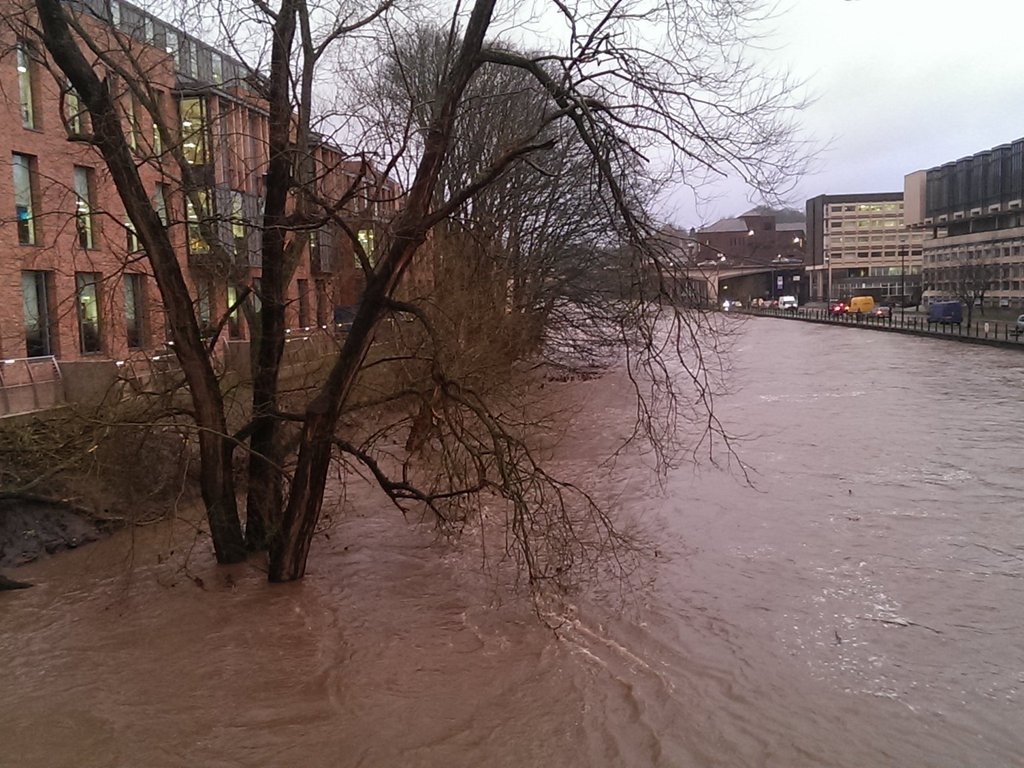 Durham University sent an email to staff this morning saying: "As a precaution, Durham University Estates and Buildings personnel have deployed flood defence barriers at Elvet Riverside car park which is now closed to all traffic.
Elvet Riverside 1 and 2 are operating normally but we would advice anyone who has parked their car in ER car park to move their vehicle as soon as possible."
Whether or not the Klute floors will actually get a cleaning from the river is unknown.
Mildert fresher Hannah Speed, who studies Politics, said: "I just hope Klute is okay. I'd happily head a crowd-funding campaign to restore it if not!"