Living in fees are a joke: it's time to get angry
This month, Durham explained to us that the rules of national inflation don't apply to them.
Durham's college rents are set to rise – yet again. From 2016, a room in college will cost over £7,000 for the first time. What this means is, shockingly, these rents have gone up £2k in just 5 years.
Durham is now becoming one of the most expensive Universities to study at in the country. A jokey stereotype that we're all stinking rich turns into a scary reality. Who else will be able afford the astronomical cost of living in college? Those responsible for setting college rents seem happy to rely on this false stereotype.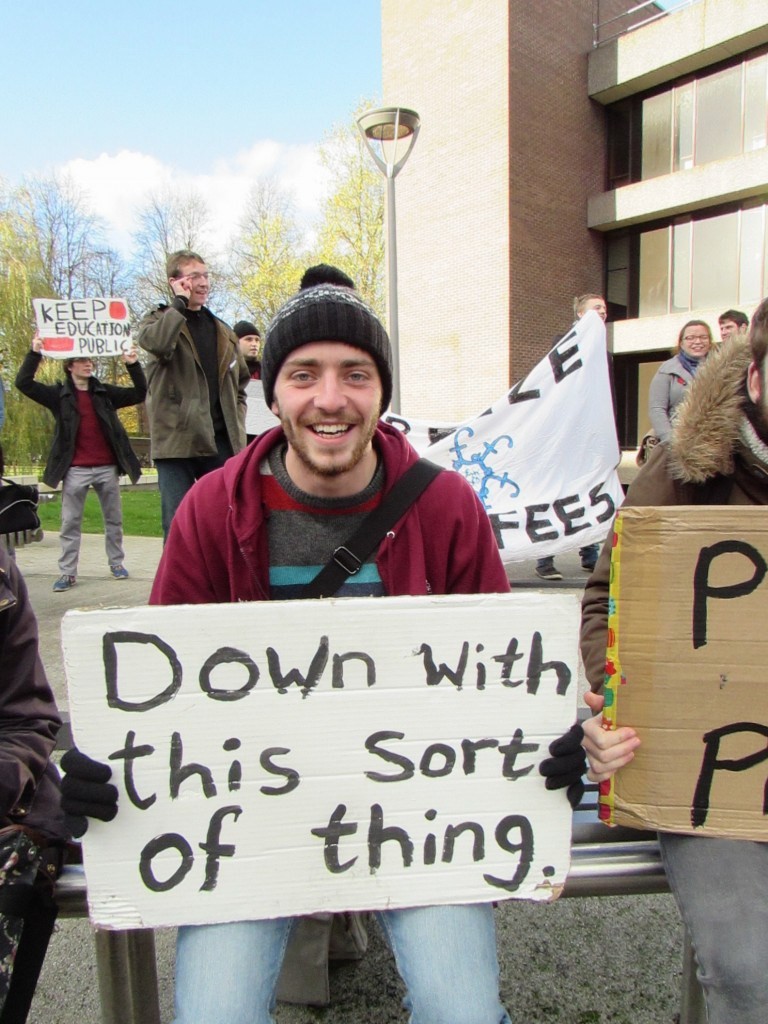 Before you say it's nothing to do with me – it's not just livers in who are affected. Every year private landlords are raising rents by 5% . The spiralling rents charged by our Uni have caused this – private landlords in Durham can charge students £100 a week for a room in a terraced house and still comfortably undercut college rates.
The student campaign group Durham Students for University Reform (DS4UR) has called this a "rent crisis" in Durham city affecting livers in, livers out and permanent residents.
DS4UR has also asked why rents at Durham have needed to rise so fast while inflation nationally is essentially zero.
Luckily, the University's Colleges Office said: "The inflation in the costs associated with delivering College Accommodation is different from the generally quoted 'inflation rate' and are significantly different from that which affects people in the national economy."
To some this is a sound economic analysis. To most it's just taking the piss.
On the one hand we're meant to be promoting diversity, then they do this. Links with the local community of Durham are in tatters.
When protesting at an open day last March, we were approached by a teacher from a local school involved with outreach programmes with Durham.
She confided in us that each year several of their students receive offers to study at Durham that they have to turn down because they can't afford to move into college.
DS4UR, which leads the campaign on campus to fix college fees, organised the largest student protest at Durham in 14 years last February.
And anger at being ignored has only grown. Activists are meeting to plan their response to the latest fee hike and the University may have even more to deal with come next term.
If a university of rich toffs is an image we have to live with, at least it shouldn't be official university policy.