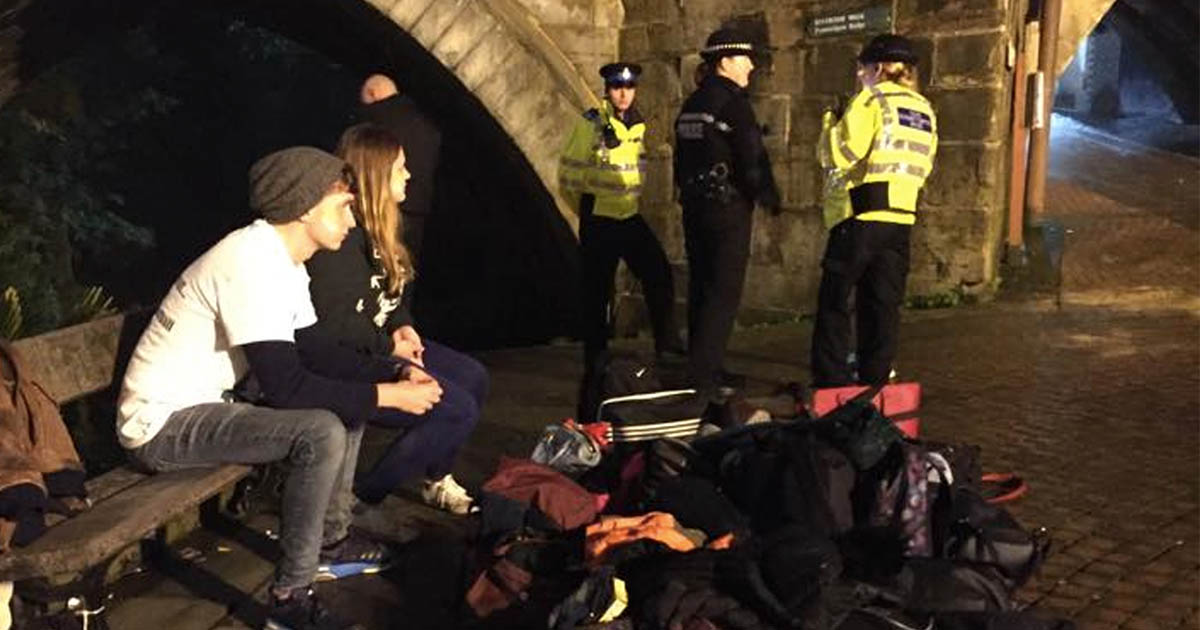 'No cause for concern' after river scare at Elvet Bridge
A police dog was deployed as a precaution
The police have confirmed that despite last night's rumours there were no reports of a missing person by the river at Elvet Bridge.
Swift police actions last night were part of a successful attempt to find a couple who police said had been drinking.
This morning The Tab were told by police that a member of staff at The Boat House, opposite Jimmy's smoking area, had rang the police after becoming concerned with a drunk couple.
Both were found quickly and there was no concern for a missing girl.
A police spokesperson told The Tab: "We received a call from staff at the Boat House from a member of staff who reported concern for a couple who had been drinking.
"The man was swiftly found and checked and he was fine and there were no concerns for the girl. We checked the area as a precaution but nobody reported missing and no cause for concern."
Last night The Tab spoke with police officers at the scene who claimed they were looking for a girl, who may have been a student. The deployment of a County Durham's only dog unit showed how seriously the police treated the report.
The area was checked as a precaution but but nobody has been reported missing and there is no cause for concern.