Castle takes us to Wonderland
On the front line at the final college fashion show of this season
noad
Recreating Wonderland in one of Durham's most iconic spaces, the Castle Great Hall, is no easy feat.
Stooped with nobility and history it seems farcical to transform it into the fictional and absurd land of Lewis Carroll's imagination, however CCFS pulled it off admirably, all in aid of children's charity, Smile for Life.
Tissue paper flowers lined the stage and ivy vines crept from one side of the hall to the other. It's hard not to admire the thought and effort which had clearly gone in to creating this masterpiece.
The evening was kicked off by comperes Will Throp and Harry-Henley Smith. Surprisingly, despite their best efforts, they never managed to fully-engage their audience.
Endless chatter ensued through much of their stage-time, jokes fell flat and their catchphrase became "tough crowd".
This detracted from the evening slightly, as it was difficult to hear what they were saying over the endless buzz of conversation.
The walks themselves included everything from the classic tweed (a must in Durham) to lingerie and vintage.
The first walk, featuring sports clothes, included an abundance of nerves and the whole thing felt slightly under-rehearsed.
While some relaxed as the evening went on, many remained tense and unsure of what they were supposed to be doing, which was disappointing.
Nevertheless, the swimwear and lingerie walks left us in no doubt – people in Castle are HOT.
Kath Patel stunned in her white 104 swimwear bikini, you would have killed for Kamila Godzinska's legs and Diego Gouveia's rig was so defined you wondered whether it had been drawn on.
John Morfopoulos and Jordan Brown bought adequate amounts of eye-candy and cheek, both at one stage pulling down their pants to reveal thongs underneath, much to the delight of the female members of the audience.
Lingerie and six packs aside, the best walk was the "Mad Hatters Tea Party", showing off some wonderful formal attire.
The men's shirts, designed by Beaufort and Blake, were fun, yet sophisticated. Anais Dahl dazzled in her elegant red dress and the dress worn by Alicia May Green was spectacular in both its design and presentation.
Rivalling this refinement, the penultimate walk, the "Duchess House", featuring Apex Apparel, was a close second for me.
Up until this point, you didn't realise one could look cool, hot and elegant all at the same time.
Yet, the models, most of whom by this stage had warmed into their walks, managed to pull it off.
The stand-outs of the night had to be George Lodvwck and Anna Mora Ortega. Anna was as bubbly as she was stunning and George had the audience engaged from the minute he walked on stage.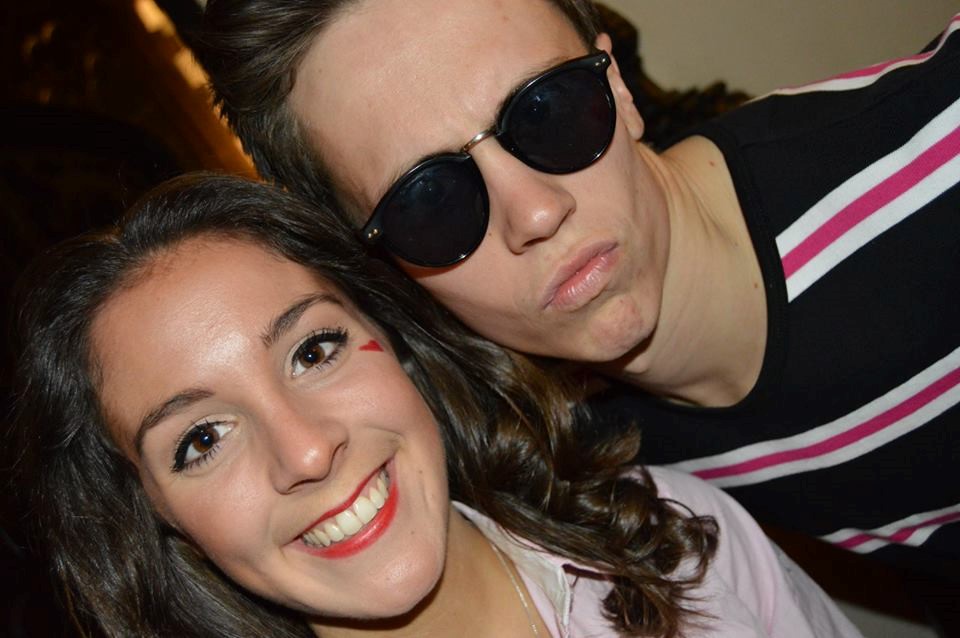 The interval included an engaging number from Dance Troupe, a group of seven girls.
A disappointment was the auction, which consisted solely of four kimonos and a dress. While theu were four very beautiful kimonos and a stunning dress, you had to hope for some more (ever-so-slightly) outrageous prizes and some (ever-so-slightly-more) outrageous bidding.
The point of the night was to raise for money for charity and getting rid of a key part of this undermined the event to an extent.
Our main gripe with this show was the slickness, or lack thereof. Models appeared under-rehearsed, unsure of when they were supposed to be on the catwalk and there was a lot of not-so-subtle eye balling to backstage.
Henry Winlow could be seen backstage shepherding the models into position and the comperes seemed unsure of what walks were coming next.
Overall, it was a very enjoyable night. However, it could have been an even greater success if the models had relaxed into their walks and each had been sure of what they were doing.
Glitches were not handled professionally and everything needed tightening up. This show had everything it needed for success: a great venue, fabulous decorations and beautiful models, but it, due to lack of rehearsal time, it didn't quite all come together.