Now cops fine Durham student rescued from river
The sum of the fixed penalty notice is not known
The Durham University student who was rescued from the River Wear has now been fined for being drunk and incapable and will be meeting his rescuers to discuss the incident.
The student, who fell into the river in the early hours of the 30th January while "extremely intoxicated", was saved by police and fire rescue service personnel who formed a human chain in order to save him.
His rescue came just a week after the body of second year Euan Coulthard was recovered from the river.
In a statement issued today by Durham Constabulary, the consequences of the incident for the student have been revealed.
It says: "He will meet the police officers and members of the fire and rescue service who came to his aid after he went into the water near Durham Amateur Rowing Club.
"The student has agreed to take part in a restorative approach resolution, which means he will meet his rescuers to discuss the incident and its impact on both sides.
"He has also been issued with a fixed penalty notice for being drunk and incapable and referred to a diversionary scheme to learn about the effects of alcohol."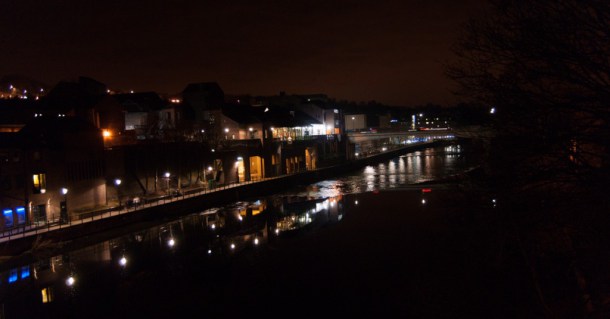 The fining of the student has met with some contention with some seeing it as a "cost" for being rescued.
Charles White, a second year Theologian and Tab Deputy Editor, criticised the police's reaction.
He said: "This is a ridiculous attitude to have. People shouldn't be penalised for requiring public emergency services when in need. If this attitude prevails will smokers be fined for future treatment, or the obese for developing diabetes?"
The police however see the issue in a different light. They believe that the opportunity to face up to the potential consequences of his actions will be useful for the student.
A spokesman for Durham Constabulary said: "Following the incident we have reviewed the circumstances and hope that by giving the man the opportunity to discuss the incident with his rescuers and attend a diversionary course he will receive the support he needs and will have no further issues."