Durham fresher's mum raises funds for river safety improvements
'How many deaths does it need to take before it's realised it's not just drunken students?' asks Janis Penn
noad
The mother of a Durham fresher has started a JustGiving campaign to fund improvements to the safety of the River Wear.
Janis Penn hopes the campaign will provide "safety measures that would not be an aesthetic intrusion to the area".
After the recent deaths of three Durham University students, the issue of river safety has been broadly discussed throughout the community.
For Janis, the issue of river safety "hit home" after hearing about Euan Coulthard, then still missing. She lives around "200 miles away" and prior to this, was not fully aware of the dangers posed by the River Wear in Durham.
She told The Tab about how important she felt it was to act in order to prevent future tragedies.
She said: "Being a mother my instincts are to protect… I felt heartbroken for Euan's parents and for the other two students' parents.
"My heart goes out to the families."
Inspired partially by the campaign of Katie Cutler to raise money for Alan Barnes, a disabled man who was attacked close to his home, Janis hopes that the money raised will help to make the river safer.
With regards to the issue of student drinking and its relationship to incidents, she occupied a welcomed middle ground.
While she agreed "students should be looking out for each other", she also stressed how "precautions around the river banks which are permanent fixtures would have a lasting impact.
"I agree the students appear to be intoxicated and that could be a factor…there is some responsibility with the drinking but if the river wasn't there it wouldn't be happening."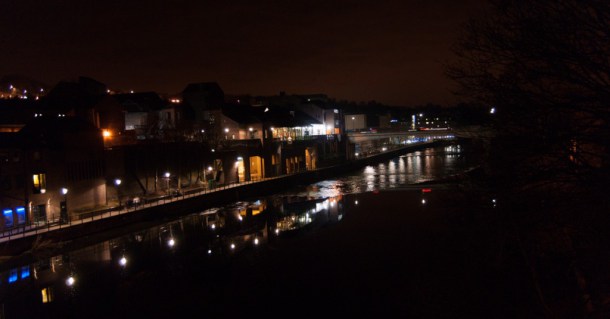 The focus of Durham University, the police and council has largely been upon education, with measures such as £50,000 provided by the council for a "social norms campaign".
Janis pointed out that the pending review by the Royal Society for the Prevention of Accidents "might give a different angle" to the issue of river safety than is currently being provided.
She said: "How many deaths does it need to take before it's realised that it's not just drunken students?"
In light of recent events, Janis has seen just how important improved river safety measures are. She asks that students tell their parents about her campaign.
"Mothers like me might donate. Any money, however small, whatever it does to benefit this is a good thing," she said.
Her fundraising campaign has already been supported by parents of other Durham University students.
With members of the public such as Janis feeling that they should act to "protect vulnerable students, or indeed, other members of the public", it is possible that the steps which are currently being taken by official bodies will not be enough to satisfy the public.
For more information about the "Safety for Durham Students" campaign visit the JustGiving website.