Snow warm welcome
Brace yourselves for a snowy start of term… 
Brace yourselves for a snowy start of term… 
After a light dusting overnight, up to 4cm of snow has fallen across Durham today just in time for the start of lectures and more is expected throughout the week.
The Met Office has issued an amber warning for the North-East, highlighting the hazardous conditions and likelihood of disruption to travel services caused by the ice, snow and freezing temperatures.
The fresh snowfall marks the start of what forecasters are predicting will be a bitterly cold week, with a 90% chance of severe cold conditions between now and Friday.
Temperatures are expected to drop to around -10C across rural Scotland on Monday night, and possibly as low as -5C across other parts of northern and eastern England.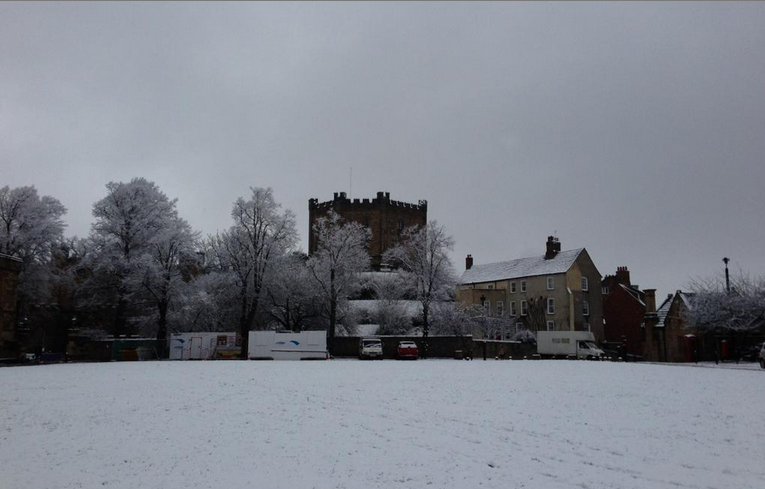 Email us your snow pics or tweet them to The Tab.