All the things you know to be true if you've lived in Lapland
I did a semester there and it was mental
I've recently returned from a semester in Lapland. Yes, Lapland. Home to Santa Claus, full of reindeers and famous for its drinking culture. In fact I was in Rovaniemi, Finland – official home to the bearded gentleman himself. But what do you learn from living with the Finns for four months?
Light is a luxury
So by the time October rolls round it's starting to get pretty cold. And snowy. And dark. Rovaniemi is just within the Arctic circle, making the University of Lapland the most northernly university in the European Union (bit mental I know). But this also means that during the Winter months there's virtually no sunlight. Vitamin D tablets and bike lights become your best friends very quickly.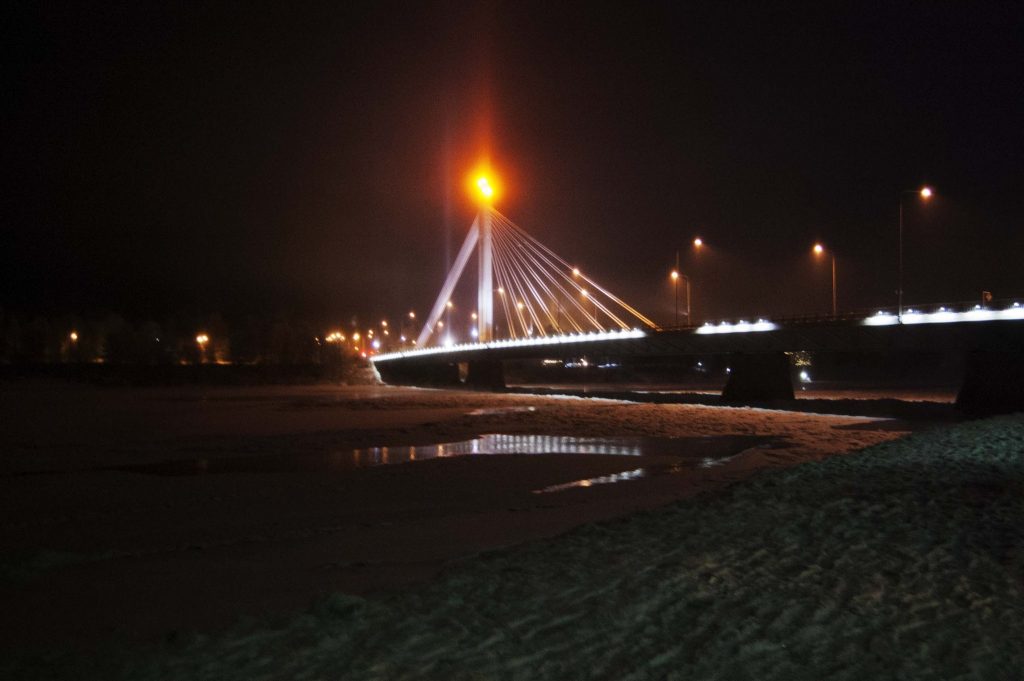 Oh and talking of bikes;
Cycling is a must 
The easiest way to get around Rovaniemi (unless you've got the cash to fork out for a sweet Citroën Picasso) is by bike. This may seem a bit odd considering there's snow, everywhere, but honestly it's your best bet. The bus's are infrequent and unreliable, taxi's cost a fortune, and with up to an hours walk to uni otherwise your bike will become your best friend. Just make sure you don't get snow jammed in the mud guards and allow it to freeze like I did. It's quite the experience attempting to defrost your bike in your mates shower.
Get used to -10c being warm 
By December 2016, Rovaniemi had reached -30 degrees centigrade. This means that any odd day that was above -20c became boiling for most of us. And if you were lucky enough to see -10c, well that meant you could get away without being bundled up in your scarf and hat for a couple of hours! Oh and watch yourself when cycling at speed in anything colder than -15c; everything containing moisture freezes. That means your hair, your face, and strangely your eyelashes.
Finn's love heat 
So whilst it's freezing outside, inside is a very different story. Everything is at least 20c indoors so you can easily go up 40 degrees just by stepping through a doorway. This kind of messes with your skin, which is not fun at all so be prepared to start prowling K-Market for some super strength moisturiser.
And whilst we're talking about heat;
SAUNA. SAUNA IS EVERYWHERE. 
And I mean everywhere. The Scandinavian's love sauna, most have small private one's in their homes, some with basic electric stoves, others more sophisticated with traditional log fires. Most families share the sauna together so nudity ain't no big deal. Public sauna's can be found in swimming baths, sport centres, spas, holiday homes and rather oddly university's (by appointment only I'd like to stress). It's very normal to be butt naked with your friends, enjoying a can of Lapin Kulta beer, sweating buckets. There was even a sauna in my student accommodation, one for each block.
And don't get me started on cold after the heat. If you fancy it, try rolling in the snow straight after the sauna, or (if you've got one handy) jump in an ice lake. IN-CRED-I-BLE. Otherwise a cold shower will do the job nicely.
Oh and my favourite bit? Well it's a toss up between the amazing tingle that shoots up your spine as the next level of steam hits you OR pouring just a little bit of beer onto the stove for a rather wonderful effect. I won't spoil it for you, you can try it yourselves one day.
Finnish night clubs are interesting to say the least. 
Rovaniemi is a small city with only 62,000 inhabitants, but thanks to the student population 2 half decent night clubs do exist. Doris, a club attached to a hotel, and Half Moon, a monster of a dive with a whole room just for karaoke. Safe to say I payed that place plenty of visits.
As for Finnish club music, you've got to experience it for yourself to get the full picture. I'd recommend the Teflon Brothers for your first time.
Blueberry shots are a must try, oh and Half Moon's bathroom is the perfect place for mirror selfies. Just saying.
TOP TIP: If you want half price drinks all night hit up Doris before midnight and you'll receive one of their life-changing yellow wristbands.
You've gotta go see the big guy
SANTA LIVES IN ROVANIEMI!! The official home of Santa Claus, you can grab a bus from the city centre to Santa's village which features lots of decent shops as well Santa's post office. This post office is the only one in the world to feature a very specific Rovaniemi/Santa postmark. Pretty cool info for all those stamp enthusiasts out there that read The Tab.
And obviously you've got to pretend your 6 and stand in line to meet Mr Claus. He's pretty cool tbh, and if you head along on a weekday he'll most likely have time for a proper chat, how sweet of him. Or you could do what I did and call him "Sir" and shake his hand like an excited business woman. Very smooth.
 This is what pure joy looks like.
Reindeer like to chill on the road. A lot.  
If you decide to leave the city for a wee adventure your very likely to spot some reindeer. Yes, real life wild reindeer. On the road. In front of your car. Refusing to move. Luckily traffic isn't a huge concern so far north in Winter so your mostly just fine to chill on the road waiting for them to move along.
Exchange students love a party
Most people on international exchanges are extremely nice and social. They have to be, they've just arrived in a strange new country with no friends. This openness makes for some pretty rad parties and events. We had everything in our cell-block housing from flat parties to art showings, from halloween bashes to film nights, and from my wonderfully Scottish themed birthday party to snowball fights and snowmen competitions, it's all go at Kuntotie!
Don't be afraid to put yourself out there, you'll meet some pretty cool people, many of whom you'll be friends with for life I've no doubt. Oh and join ESN Lapland (Erasmus Student Network), the trips they organise will change you.
THE AURORA BOREALIS 
need I say anymore?
I somehow created the most work of my artistic career in the last 4 months, whilst having the best time of my life travelling all over Europe on the weekends. And oddly, most students don't even realise erasmus is available to them. If you can, you need to make the most of these amazing European links before they are possibly taken from us by a post-Brexit Britain. GO ERASMUS GO.
Here's another wee sum up of our exchange by my friend Constance of France.
All photos featured by Lizzie Ann Day, Sarah McHutchison and Constance Chambaud.