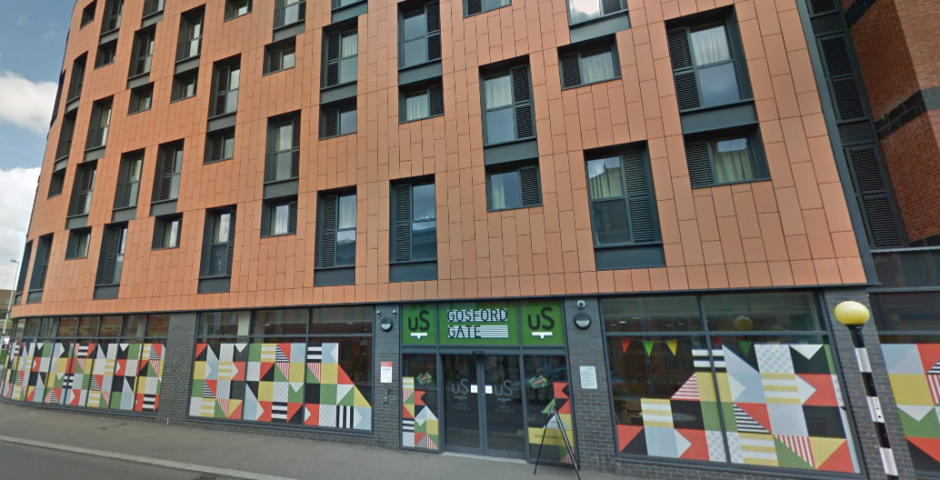 Subway is set open beneath Gosford Gate
Someone get me a meatball marinara STAT
2020 has been a bit of a trainwreck but faith has been restored as Subway is set to open beneath Cov's student halls, Gosford Gate.
Located on Far Gosford Street, Subway is situated next door to Sainsbury's and is set to open soon, along with Pepe's. 
It's the miracle we didn't ask for but certainly appreciate it. Just outside the ring road and close to where many student houses are located, you'll be able to get your Subway fix on your way back from lectures.
There aren't really any good food chains that are close to student accommodation by the uni (unless you count Starbucks in the engineering building) so is the perfect addition for freshers living in either Gosford Gate or Callice Court (now known as Calcott Ten) as it's so close, and not too badly priced either.
With plenty of choice and veggie options too, it's quick and easy good on the go, for the busy student that you are. What's better is that you don't have to pay for delivery on Deliveroo, you can make a five-minute walk to Gosford and spend that delivery money on a drink in spoons instead.
This addition to student accommodation follows last year's Cov hall's Millennium View, who had a Nisa store open in their accommodation. Missed breakfast? No problem. This will sort your hangover out in no time.
We haven't yet heard of a date for opening, but we're keeping our fingers crossed that it'll be in time for freshers.