Teezers is offering a FREE game of golf for Tab readers
Just in time for Freshers week
Teezers are offering a free, yes FREE, game of golf on Thursday 19th September. The event marks Teezers CUSU launch night.
This offer coincides with other Cov uni freshers events but this is free so really, you'd be stupid to miss it.
All you have to do, is join this Coventry Students Group Facebook page, like the Tab Coventry Facebook page and then go onto this link and select the time you want to go. It's literally that simple.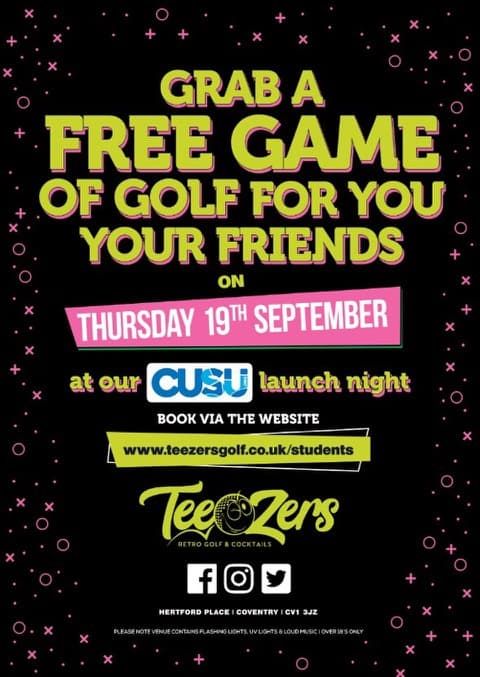 Teezers arrived in Coventry and has so far been a huge success with its themed holes, groovy lights and cocktails. It's fair to say that Teezers promised us some serious vibes and that is exactly what we got.
The whole place is a perfect antidote to boring lectures and below average Fresher's events, if not for the cocktails or the golf then please go for the music. Teezers play some absolute bangers and it is a certified good night.
We would 10/10 recommend.