Police called after 20-year-old stabbed at Godiva Place
They broke into the building to demand a watch
A 20-year-old was stabbed in the back of the head at Godiva Place student accommodation, The Coventry Tab can confirm.
West Midlands police told The Coventry Tab two men with knives forced their way into the building demanding a watch before stabbing the 20-year-old man in the back of the head. It is not known whether the victim was a student.
He has been treated for injuries. Another 20-year-old man has been arrested under suspicion of assault. Footage from the scene is on The Coventry Tab Instagram story.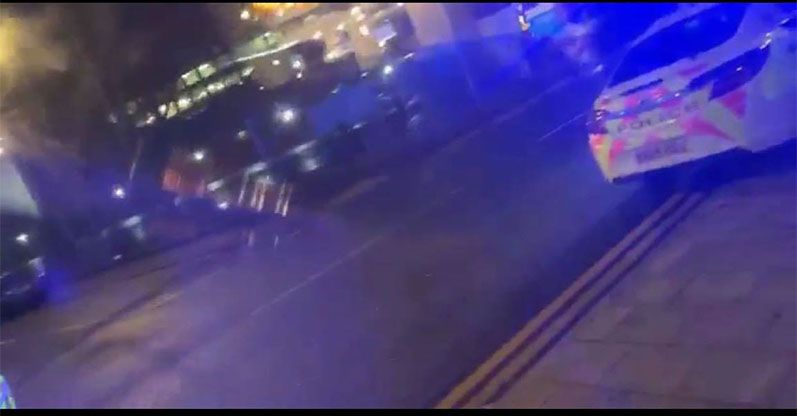 Group chats of Godiva residents seen by The Coventry Tab suggest police had arrived at block four to scope out the scene at 11:45pm last night.
Ambulance and paramedics were also seen arriving to treat the victim on the scene.
One Godiva Place resident saw the attacker throw a knife in the bushes near block four by the bike sheds. Screaming and shouting could be heard by nearby residents.
Eye witnesses saw someone being arrested and taken out of the accommodation in handcuffs near midnight.
West Midlands Police told The Coventry Tab: "Two men armed with knives are believed to have forced entry into a flat and demanded a watch before stabbing a 20-year-old man in the back of the head.
"He was treated at the scene for injuries which are not believed to be serious.
"Another 20-year old man was arrested at the scene on suspicion of assault where he remains in police custody."
Head to The Coventry Tab Instagram for videos from the scene.