Best dressed at Fight Night 2021 is here
You lot did not disappoint
Arguably the most glamorous (and sought after) event on the student calendar, students from all Welsh universities (and some who managed to sneak through the Welsh net from England…) gather to watch fellow students battle it out in the boxing ring.
Not only is the night about boxing, it's also about who wore what and who brought the glamour to Cardiff.
Teddy Donegan and Conor Barry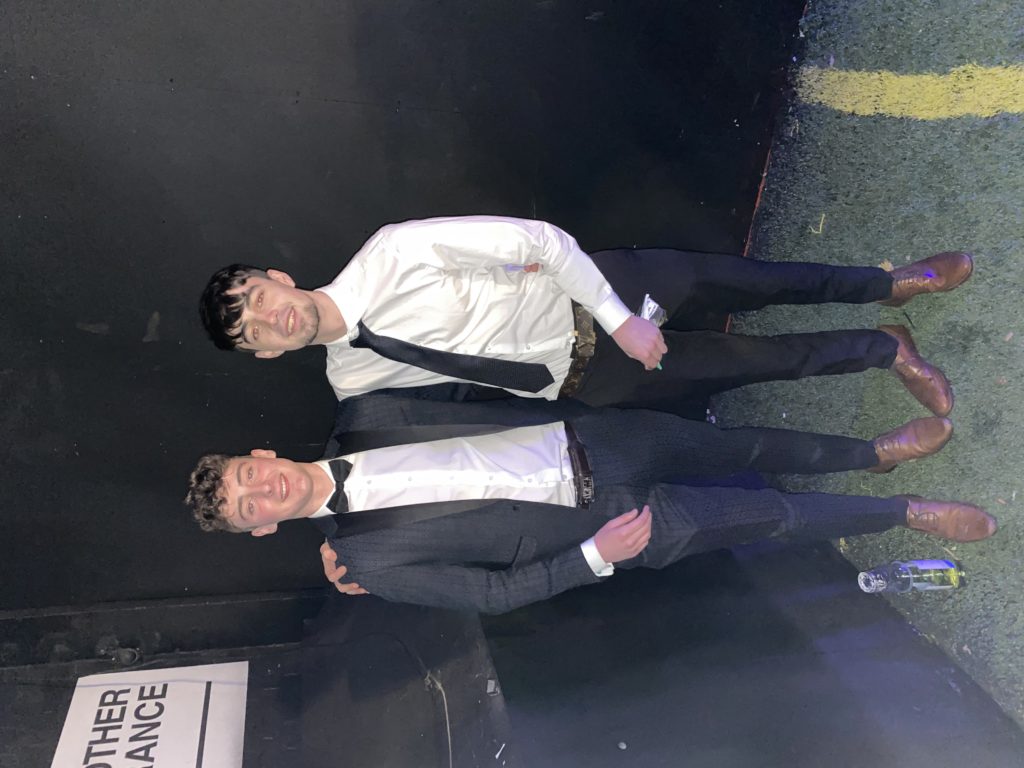 This 19 and 20-year-old duo do Law and Business Management respectively at Cardiff university.
Millie Hodges and Alice Gregory
Millie does Primary Education while Alice does Sports Management at Cardiff Met.
Donny Donsworth, David Robinson, Toby Atherton, and Jamie Carrol
Niamh Silvey, Abbie Bradley-Roberts, and Lydia Harvey
Niamh is doing Physiotherapy, Abbie and Lydia are studying Neuroscience. All three of them go to Cardiff University.
Natalie Olsen and Beth Young
Natalie and Beth are at Cardiff uni together doing Medicine and Physiotherapy respectively.
Toby Wilson and Sam Jessup
Toby and Sam are both doing sport degrees. These 21-year-olds are doing Sport Science and Management, and Sport and Exercise Science.
Conor and Isabel
Isabel is a 22-year-old English lit student while Conor is doing his masters in Financial Economics.
Olivia Porter and Ria Gupta
This stunning 22-year-old duo can be found on the Cardiff uni campus getting their Pharmacy degrees.
Will Caddick, James Gil, Toby Hill, and Jamie Owen
This group is all about different degrees. We've got Will doing Business Management, Jamie studying Economics, Toby studying Bioscience and James studying Mechanical Engineering.
Tom Richards, Nick Manstead, Max Bond, and Iestyn Davies
Pictured here are our 22-year-old  Medics from Cardiff uni.
Matthew Fawcett
Matthew is 21-years-old and does Dentistry.
Harry Bellamy and Henry King-O'Reilly
Amy Parrott and Oscar Cannon
Amy and Oscar are both at Cardiff university for their Ancient History and Geoscience degrees.
Alex, Jacob, and Brodie
Another group from across the boarder from Exeter, Edinburgh and Plymouth, Alex and Jacob both do Economics while Brodie does Business Management
Nick Eveleigh and Will Russell
Nick and Will do Business Management and Accounting and Finance at Cardiff University.
Sofaya Looker-Ere
Sofaya is at Cardiff university for an English Literature degree.
Ben Morgan, Ella Mason, Harrison Lyons, and Noah (Noel) Crampton
20-year-olds Ben and Ella do Medical Pharmacology and Criminology, respectively, while 21-year-old Harrison does Sports Science and Noah does Medical Pharmacology with Ben. All four of them go to Cardiff university.
Kieran, Owen, Joe, 21, and Luca
Kieran is a 20-year-old Law student in Cardiff, Owen who's 21-years-old does Sports Management at Cardiff Met, 21-year-old Joe does International Relations while 19-year-old Luca does Financial Maths – both in Cardiff.
Zoe, Bea, and Josie
This trio snuck across into Welsh territory for Fight Night. Zoe is from London, Bea is studying Nutrition at Kings College London and Josie studies Spanish and Czech in Oxford.
Related articles recommended by this writer:
• EXCLUSIVE: Meet the fighters of 'Fight Night' 2021
• Winter Wonderland is back in Cardiff and it's better than ever
• Our favourite glam night out is back: Say hello to Fight Night Chapter VII