Gin, runs, and house plants: how Cardiff uni students are dealing with lockdown
we've all basically aged 20 years
Going through a second lockdown? Completed it mate…well, nearly. From YOLO to a pint at your local, the usual Cardiff antics have gone out the window for students. However, COVID hasn't defeated students quite yet. In fact, it's just pushed us into being more creative. Here's all the ways Cardiff Uni students have been dealing with the Welsh lockdown….
House plants for years…
Its always been a staple of a student house to have a house plant – whether it be your classic white girl IKEA cactuses, or a more exotic bonsai tree. Yet over lockdown, the purchasing of house plants has been taken to another level. Five spider plants and two-house ferns, why not? It seems that less is definitely more.
Has lockdown aged us prematurely? Or is going on a house-trip to get loads of house plants now a substitute for a personality? All in all, it seems Cardiff Uni students are obsessed. The glorified days of the houseplant are back, and here to stay. Until they die because you forget to water all twenty of them…Oops.
Strava is your new best friend
We all did it over lockdown, we dug out Strava from it's first download back in 2016. Exercising has become for many of us, one of the reasons to escape the four walls of our bedroom. Forget hungover Thursday mornings. Now, everyone's up for a run around Bute park.
In many ways Strava has become the new Instagram. Whether you're comparing paces or dishing out kudos to everyone and their mum, it has definitely become a part of your day. So well done COVID you won, you forced a lot of us to get up and get exercising. Something had to.
It's five o'clock somewhere…
Many of us have taken to the bottle. It was once famously said "go to The Winchester, have a nice cold pint, and wait for all this to blow over". Never have those words been so relatable. Even though you can't go to your local, having pint of beer, wine, or gin every night has become – for some – the escape from reality we all need.
In fact, 10:00am is the new 8:00 pm. Whatever your poison of choice is, cracking open a cold one is just the kind of reward you want at the end of a tough day.
Confessions of an online shopaholic
"Your order has been dispatched", the five euphoric words that we all long to hear. Bored? Online shopping. Sad? Online shopping. Preparing that outfit for that one outing you have this week? Online shopping.
It is quite literally the answer to everything at the moment. Considering most of us don't need any pushing to order online, lockdown has made it even easier. It has become a literal hobby. It is the real-life confessions of a shopaholic but online, and minus the cute boy at the end falling in love with you. Take my money lockdown, take it all.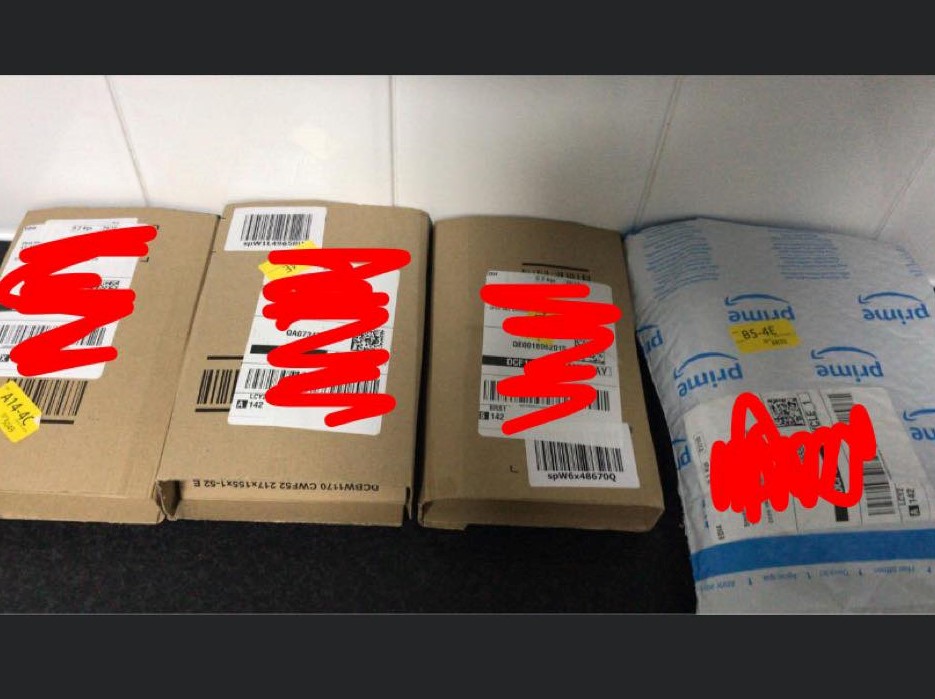 You've started up a side hustle
It's guaranteed that at least one of your mates has started up a side hustle over lockdown. Scrunchies, necklaces, and up-cycled clothes have been the victims of choice. The creative and productive among us have taken lockdown as an opportunity to start their journey to the boardroom. So yes, when Sir Alan Sugar asks how it all started, you will mention the scarf business you created over lockdown that you now wanna take international. All in all, hats off to those who have started their side hustle during the world's worst recession. Rather you than me, pal.
So there's all the ways Cardiff Uni students have been dealing with lockdown. Whether you've started your own garden centre or you spend your days drinking your troubles away – keep up the good work, keep on being creative, and remember this is not your first rodeo.
Related articles recommended by this writer:
• Ten movie marathons you need to have during lockdown 
• We set out to find the best pint in Cathays: here's our ultimate guide
• The trials and tribulations of being a Cardiff uni social sec this year