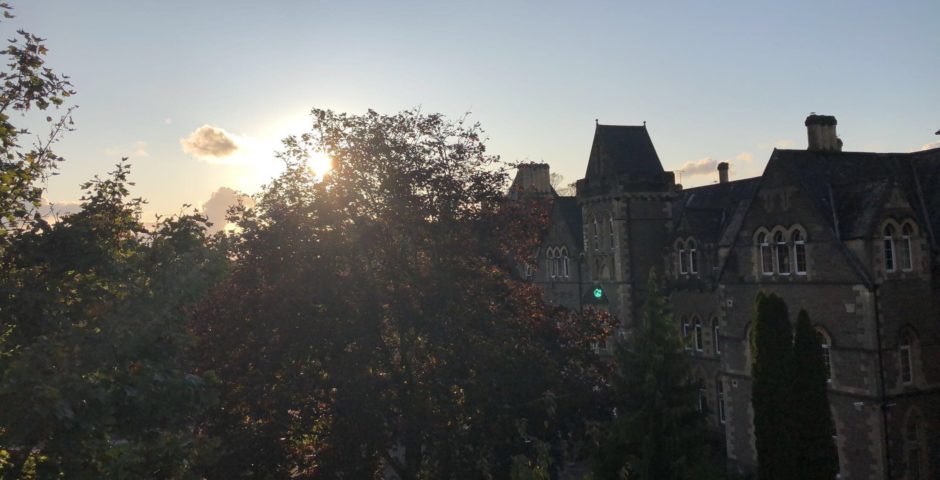 A love letter to Colum Hall
No, it is actually a real place we promise
When you think of accommodation, you think of Taly North, Taly South, Taly…
Basically if you live anywhere but Taly, you have a lower amount of people knowing where you actually live.
So what happens when you say you live in Colum Hall? *silence* Yeah we thought so – countless times have we been met with a blank face and the line "I have no idea where that is" or, my personal favourite, "wait, does that exist?".
Here are a few reasons why Colum needs to be put on the map, and why it will always have a special place in our hearts:
The stairs that just never seem to end
Unless you lived on the bottom floor (lucky things), you will have had to endure 1-3 merciless flights of stairs. Even at 4am, with a fattoush in one hand and your key card in the other. As annoying as it is, it's actually a free form of exercise, so no gym payment for us! Plus, there is nothing better than running from your flatmates after a night out or seeing how many stairs you can jump down before injuring yourself (wild, we know).
The strategically placed phone without a button
This phone, I must admit, is utterly useless. Not only can no one hear you on the other end but you have to trek down the stairs (in some cases, three flights) just to let someone in because you have no button upstairs. Saying that, every time the phone rings you are guaranteed laughs from your flatmates whilst you shout "I'M COMING" down the phone at the poor delivery man standing in the torrential rain. The embarrassment we put ourselves through for a Domino's, right?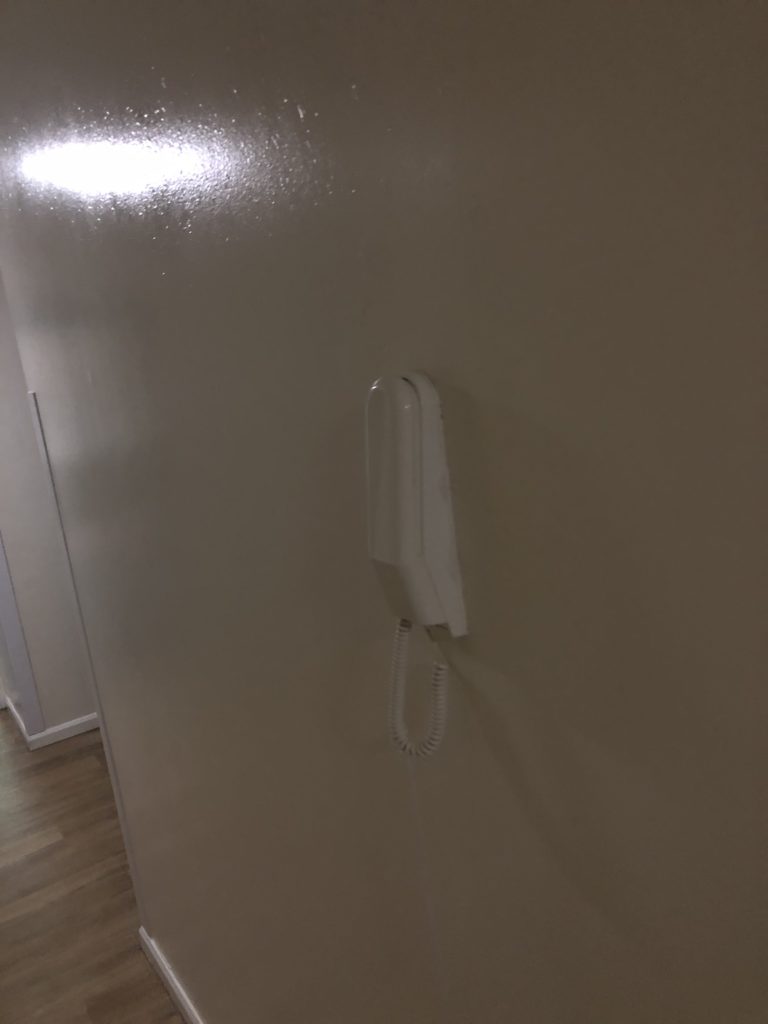 A massive, great communal space (not)
I get that university halls aren't meant to be the size of a mansion but the 'cosy' kitchen spaces of Colum only reiterate how important it is to make friends with your flat. I mean, there is nothing worse than silently eating your cornflakes whilst sat about an inch away from the lad opposite your room. Without chat, it's just awkward. In all fairness, having a small table only brings you closer together as a flat. For example, Christmas dinner with only a cracker to measure the distance between you and the girl trying to eat her Yorkshire pud.
Having a lock on the flat door which may or may not open
Having this problem towards the end of first year is just a way to kill brain cells; it is that boring. However, in freshers, the temperamental lock does mean that you can chat with your flatmates whilst you heave your laundry from the circuit room (which usually made your clothes absolutely sopping wet). Or, in our cases, letting your flatmates suffer outside whilst you pretend to not know how to open the door and taking mugs of them as they try everything they can to use the lock.
The amazing location tops any other accommodation
Don't lie: the 30+ minute walk into town from Taly is a total mood killer. In Colum, it is a sweet 15-20 minutes. And it gets better. Need a brownie from Lidl? 5 minutes. Running late to a lecture after being at YOLO the night before? 3 minutes. Need a last minute social outfit from town? 15 minutes. Honestly, the location of Colum is probably the best there is (sorry not sorry). It's in a decent area, with all your necessities only a few minutes away – and it's pretty good for watching sunsets too.
The views are so good they'll make you forget you're in halls
The sunsets in Cardiff are pretty spectacular, and something to make them even better is a top-class view. The back of Colum looks onto a gorgeous stone building and during the sunsets, it looks like something out of Harry Potter. See for yourself… (we promise you'll be pleasantly surprised)
As much as we may hate our first year halls (they are pretty grim), Colum just has a special place in our hearts. The diamond in the rough is a hidden treasure and we'll miss it like crazy. x
Related stories recommended by this writer:
• Have those uni night out blues? Here's some of Cardiff's wildest nights out to cheer you up
• Cardiff residences promised to stop removing possessions from halls: so where are my things?