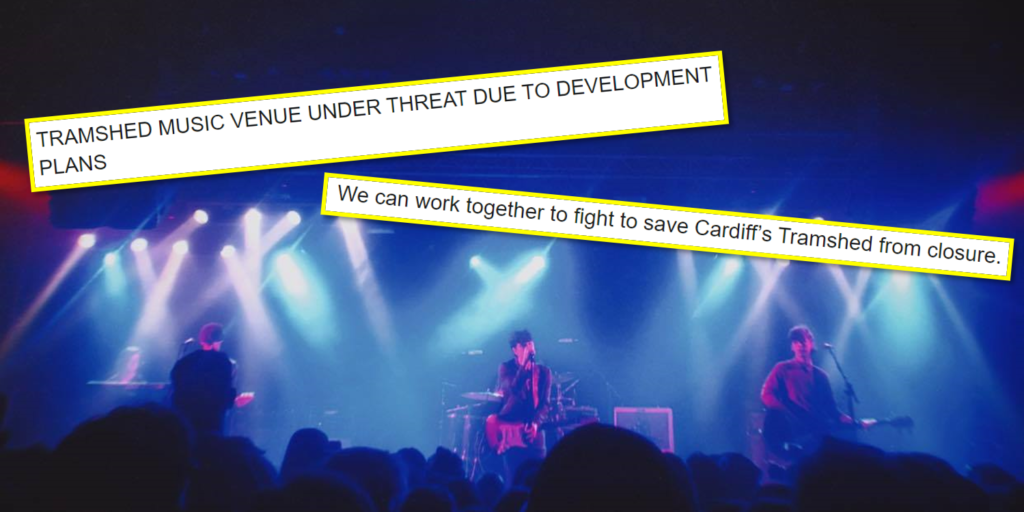 Development plans are placing Cardiff's Tramshed music venue in 'severe jeopardy'
The venue were already feeling the pressure of Covid-19
Tramshed has revealed it is under threat due to development plans.
One of Cardiff's most beloved music venues has said that its future is in "severe jeopardy" as music sites and theatres fight for survival due to major closures as a result of the coronavirus pandemic.
However, Tramshed is facing an additional threat from two planning applications that are standing in the way of the venues future, and may cause it to imminently close.
In an official statement on Facebook, the venue said they were urging people to help protect them by submitting an objection to the T2 with Cardiff Council. You can find it here.
The statement reads: "DS Holdings which are also Tramshed's landlords, have submitted plans to build T2, a four-storey building in Tramshed's car park. This car park is used daily for Tramshed's events, for artists to safely park up to three tour busses and trucks filled with equipment for events."
The venue have emphasised the disruptions the new build may have on them, saying that once built, "the residents of the new building could jeopardise the existing venue with noise complaints which may cause restrictions on when artists could soundcheck and play in the venue."
Since its launch in 2015, Tramshed has housed some of the biggest artists including The Flaming Lips, The Charlatans, Feeder and more. The general manager of the venue describes it, in the Facebook post, as a "significant presence in Cardiff's music scene and local community."
Many students in the city will have most likely attended an event here, with it having become a staple of student life in Cardiff. The venue urges everyone to "work together" and save the Tramshed from closing down.
The Coronavirus has already threatened many venues, and Tramshed has said "we think music venues will also be important in bringing people back together after lockdown ends and hope that with the support of the community and the media, there will be a catalyst to create positive action from the developer and the council."
Know something? Get in touch via email: [email protected] 
Related stories recommended by this writer:
• Hundreds of people protest in Cardiff for Black Lives Matter
• Cardiff Uni will ask staff and students to wear masks and carry out Covid-19  tests
• Fire up your PlayStations: This is what a virtual Cardiff Freshers' Week would look like