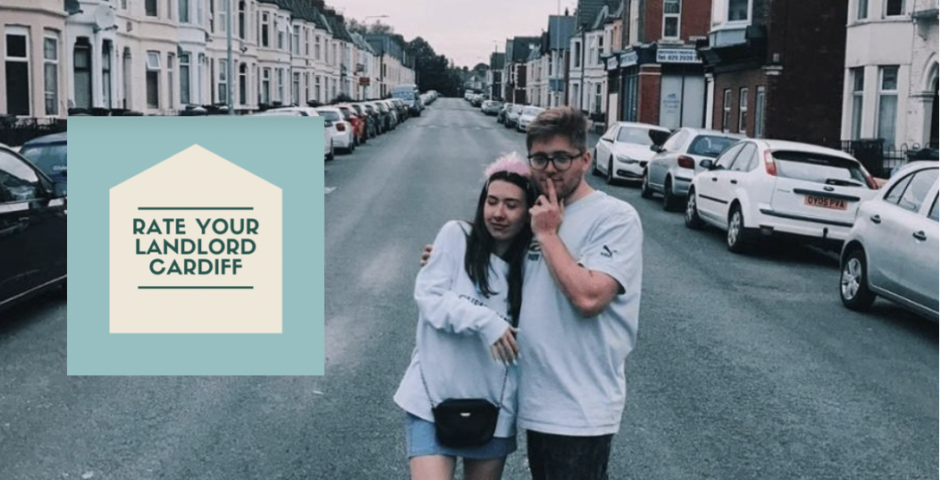 There is now a website that allows you to rate landlords in Cardiff
It was created by former Cardiff Met students
A website has been created by two former Cardiff Metropolitan students that allows you to rate landlords and letting agencies across Cardiff.
Keira Evans, 24, started the website with her fiancé Shash Appan, 23, as they were "sick of landlords and agencies getting away with ripping off students."
Keira, now the owner of local jewellery business Candy Goblins, told The Tab Cardiff:
"I feel like every student has a story… or knows someone who's been through it and it's bonkers that everyone has this experience but nothing is being done to hold agencies and landlords accountable."
Shash, a BAME and LGBTQ+ activist, admitted the website "came out of frustration of the council doing nothing to help renters in Cardiff and no real resource providing a dedicated platform to hold these agencies and landlords accountable."
"I had a pretty terrible landlord experience and I was homeless previously, and we have quite a lot of our friends who are poor and struggle to find decent housing and always under the thumb of a landlord or agency."
"We're very vocal within our communities, which are pretty marginalised, (we're both queer, I'm trans and brown) about our disdain to lack of affordable housing and how the council doesn't seem to care."
Tenants can submit reviews via the website, with the option to upload photographic evidence and to remain anonymous. Reviews are then categorised based on which agencies or landlords are being critiqued, making it easy for renters to find information (both negative and positive) and make decisions before choosing who to sign contracts with.
The creation of the website comes in the wake of a PR storm for Cardiff letting agents and landlords, after an episode of "Joe Lycett's Got Your Back" aired, exposing the unjust treatment and exploitation of student renting accommodation.
Have you experienced homelessness as a result of a bad landlord or letting agent in Cardiff? Get in touch! Email [email protected]
Related stories recommended by this writer:
• Here's all the drama surrounding 'Joe Lycett's Got Your Back' and CPS Homes
• Cardiff Uni says online learning is 'likely' in next academic year
• Cardiff students in lockdown in halls forced to move due to potentially infected water supply