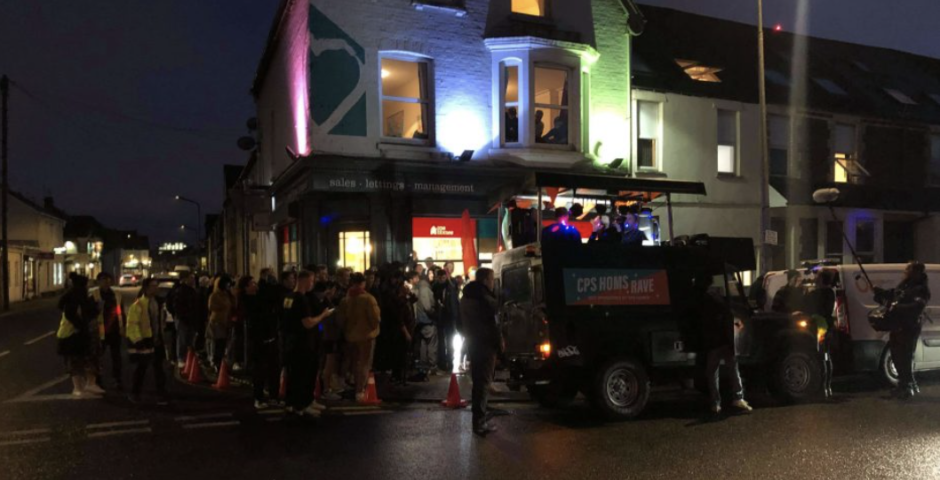 Joe Lycett's CPS Homes episode will be on your screens next month
The episode will include the protest rave
In November 2019, when Corona was simply a beer to most people and freedom was taken for granted all too often, Joe Lycett held a rave outside CPS Homes on Woodville Road.
The comedian was joined by 'Made in Chelsea Star' Jamie Laing, and it's safe to say that the whole thing was a bit random.
It turned out that the rave was filmed by Channel 4 for the show 'Joe Lycett's Got Your Back', which aims to dish out a "hilarious dose of consumer justice on behalf of the people of the United Kingdom."
Channel 4 have confirmed to The Cardiff Tab that the fourth episode in the series, which features CPS, will be aired on Friday 1st May at 8pm.
They said:
"In this week's episode, celebrity guest Jamie Laing helps Joe launch the UK's first ever consumer rights rave while fearless assistant Mark Silcox tests the slogan of a high street bank. Joe also infiltrates hackable smart tech, launches a musical raid on the offices of the world's largest online retailer and comedian Lucy Beaumont spies on CCTV."
So if you're missing Cardiff right now, or feeling a bit bored during lockdown, remember to tune in to Channel 4 on 1st May at 8pm to reminisce on simpler, pre-COVID times.
Related stories recommended by this writer: