ASSL have now cordoned off the help desk and staff are wearing gloves
In order to protect librarians' safety against COVID-19, the librarian help desk in the ASSL has now been cornered off from public use and staff are wearing gloves to handle books.
The ASSL, usually packed with students cramming or more likely procrastinating, has become a ghost town. This follows the country's decision to attempt to contain the spread of the virus through social distancing, as the PM advises to avoid non-essential contact.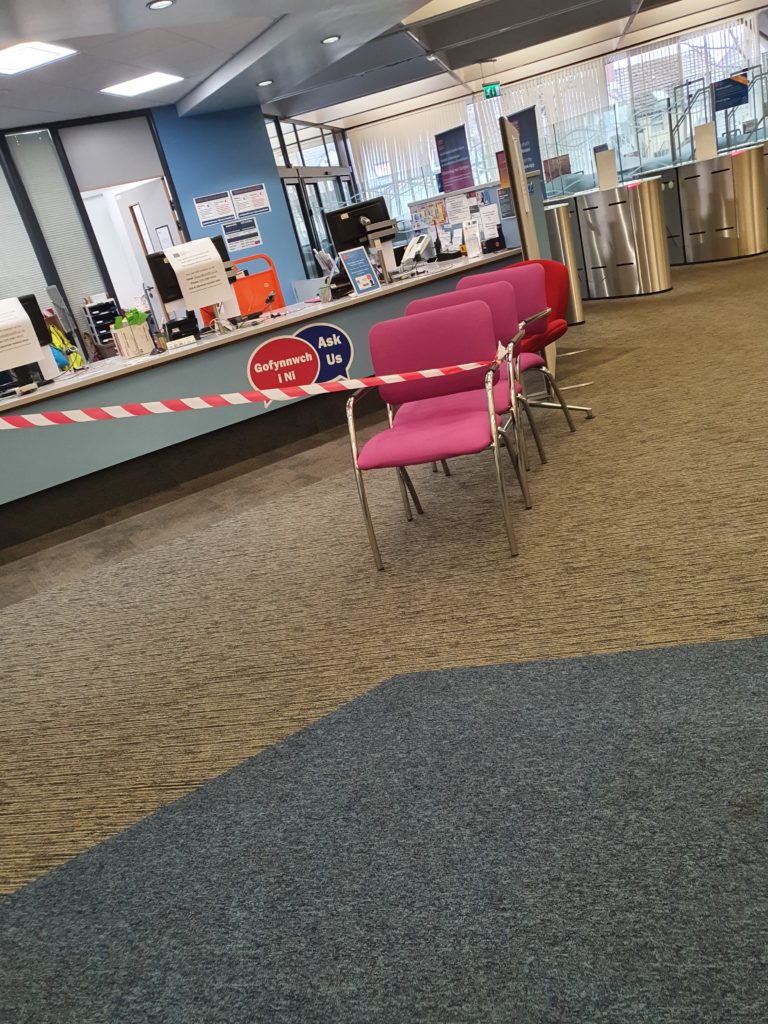 Cardiff University Libraries also announced on Twitter earlier today that they will be 'switching to self-service provisions'. In addition, pupils' library returns and fees have been suspended until 20th April.
To do our part to prevent the spread of the Covid 19 virus, we at @cardiffunilib will be switching to self-service provision at our libraries.

— Cardiff University Special Collections & Archives (@CUSpecialColls) March 17, 2020
In line with this policy, the Special Collections and Archives reading room will be closed. We will let you know as soon as possible when our services are open again.

If you have a question about accessing our collections, please email us: [email protected]

— Cardiff University Special Collections & Archives (@CUSpecialColls) March 17, 2020
This measure follows the announcement that Main Building and Bute Library, from 5pm on Friday 20th March until the end of the term.
The university has made decisions over the past week to suspend face-to-face teaching, with classes being completely remote as of 23rd March.
Have you been directly affected by coronavirus? Email tips to [email protected]
If you suspect you have coronavirus, you should phone NHS Direct Wales on 0845 46 47 or 111 for advice.
Related stories recommended by this writer:
We spoke to the Cardiff societies whose end-of-year trips have been cancelled
Cardiff Uni cancel all international trips and look at alternatives to face-to-face lectures
Cardiff University schools tell students that physical exams will not take place