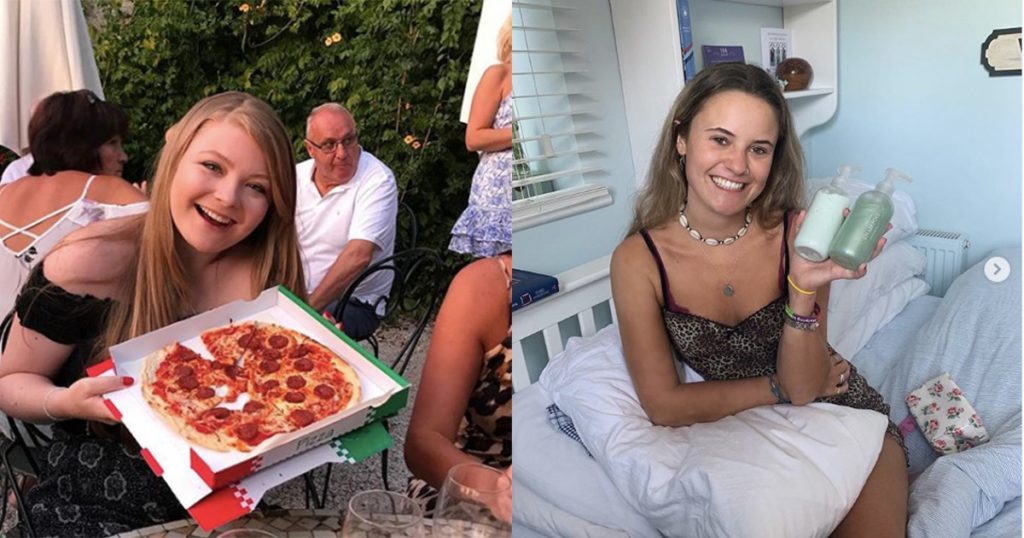 Ditch your coursework and get following the best Cardiff student Instagrams right now
Your Sunday scrolling sesh just got better
We're all obsessed with Instagram, it's a fact. So whether you're looking for that motivation on how to master student life or you love staring at beautiful cakes, food, pretty nails or anything aesthetically pleasing, we've gathered all of the best Cardiff student Instagrams that you need to start following.
Izzy @izzyfleurnails
Castle Emporium's student-run Fleur Studios offer funky nails so you can have gorgeous tips while you type away your diss. Nail tech Izzy, a third-year Social Science student gives us all the super cute gel inspo we all need, forcing us to stop biting our nails during those mid-term deadlines.
Millie Roberts @millieroberts_art
Let's face it, the family member we all miss the most while we're at uni is our dog – sorry Mum. Or a cow? We hear you, farmers.
Second-year student Millie's talented art account might just help to mend that animal-shaped hole in your student life.
Georgia Coombs @georgia__coombs
Feeling lost without your lash lady? Think again. Qualified lash technician Georgia can save the day and she even works out of Taly Court! Georgia's affordable lashes can be booked through DM on her insta pages.
Brb, facing my Taly PTSD for a full set.
Aisling @aislingsfood
For all you plant-based students searching for the homemade meals your mum cooks or for info on the best vegan hotspots in Cardiff, look no further. Aisling proves to us all that it is possible to embrace a vegan diet on a student budget, even when navigating the supermarkets of Cathays.
Liv Matthews @blondiecarbie
And for those of you who aren't always plant-based, Liv has everything else to offer. From Miller and Carter to the JP cafe sandwiches, Liv really covers all grounds for us Cardiff students. Make sure you're not too hungry when scrolling though, as it's a dangerous game on Liv's feed.
Han & Harneet @cathayscakes
It's time to admit that it's definitely not a student diet if you aren't including something sweet. Move over night-time Tesco trips for some choc, Cathays Cakes will satisfy that sweet tooth.
Cathays Cakes creates seriously immense handmade celebration cakes, cupcakes and brownies to try out at your request.
Cesci & Tori @bootcampburgoyne
This sister-ran account has all you need to find the motivation to finally use that gym membership – @ing ourselves here. Ranging from gym-wear to gym workouts, Cesci and Tori focus on encouraging health and happiness while studying at uni.
Apparently it's possible to have a healthy lifestyle at uni away from the safe haven that is Fam Fish, who knew?
So, for the best tips to hack uni life from the people doing it best, get scrolling down these student Instagrams.
Know something? Send tips to [email protected]
Want to break stories like this? Join the team, no experience required. DM us via @thetabcardiff on Instagram or The Tab Cardiff on Facebook.
Recommended stories by this writer:
These are the best vegan Instagrams that you NEED to be following
Hear me out: Fake tan is the OG fuckboy and here's why
This quiz will tell you what nail art you are based on your personality