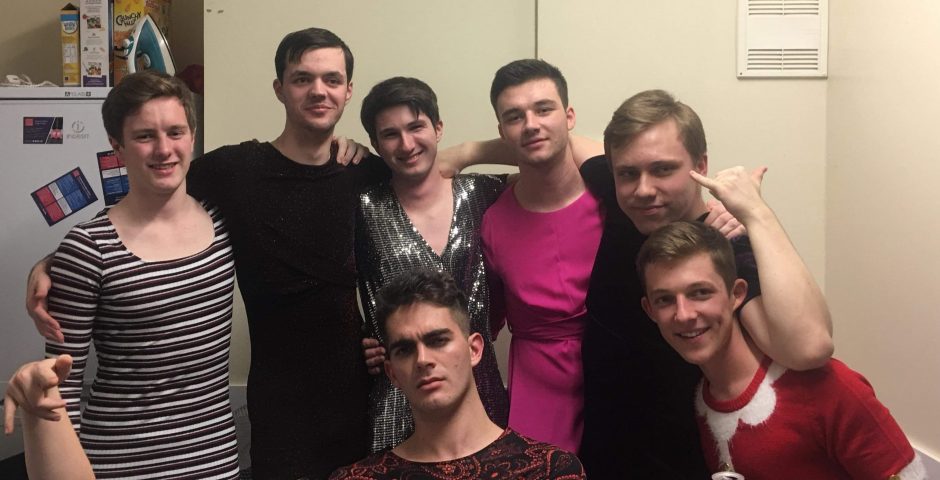 Forget Galentine's, Ladentine's deserves its own day too
It's the lads night you never knew you needed
Being a single bloke around Valentine's Day is pretty difficult. You have two options, you can drink your sorrows away on a night out looking for a Valentine's pull or staying in with nothing to keep you company but endless hours of Netflix.
Sound familiar? Don't worry, there is now a third option you can choose, a good ol' Ladentine's Day. Inspired by the famous Galentine's night, this is the new, testosterone fuelled equivalent for all of the single guys. Here's how you can prepared:
Pub is the answer
Saying the word "pub" to a bloke is like saying "walkies" to a dog, you'll be met with a shit ton of eagerness and before you know it, you'll be out the door. Pool, darts, whatever you fancy in the pub, a bit of friendly competition is perfect for Ladentine's Day, especially when the loser buys the next round.
Inevitably, the football will be on and in turn the bets start rolling in. Nothing brings you closer than when your mate is 10 minutes away from winning enough to cover the next round of drinks, time to upgrade to Stella Artois.
FIFA…because obviously
Coming back from the pub, you whack on Pro Clubs with more drinks. Constant banter, shots for the first to concede a goal and having a bitter 20 minute rivalry with random people you're never gonna meet.
Pro Clubs is made for Ladentine's Day, it's the perfect idea because there is literally no interruption. No annoying messages from girlfriends or calls to end the game early. You think you're close with your mates until you're 2-1 down in the 85th minute looking for that equaliser, get those priorities right.
The takeaway
Now for the food, nothing brings a group of lads together than ordering a takeaway before sticking on The Inbetweeners.
Your order? Go big or go home really, who says you can't have a chinese with a dominos? If the girls can have an evening of self-care, we can take care of our appetites.
Beer, beer and more beer
Ladentine's Day wouldn't be complete without a few drinking games. Beer Pong, Ring of Fire, they'll all be played on a classic Ladentine's Day. The tension will rise as the games progress and before you know it there will be a crowd waiting for the inevitable sinking of the final shot. After the games have finished and the natural lad chat appears, you'll soon realise that your love life doesn't matter so long as you have a great group of lads around you.
Most importantly
While it's all shits and giggles, Ladentine's is a chance to realise you have a good group of mates around you. Being men, it is easy to get caught up in the 'lad culture' that we are surrounded by.
If your mate seems a bit down this Valentine's Day, drop him that message, invite him for that drink and make them realise just how class it is having a tight-knit group of mates that you can always rely on.
So to all the lads out there, single or not, embrace what makes you a man this Valentine's Day because remember whatever the girls can do we can do better.
Related stories recommended by this writer:
The ultimate guide to the perfect Galentine's
Love Island's Connagh-with-a-G is coming to Cardiff for a TAKE ME OUT special